How To Know If You Are Experiencing Plumbing Issues In San Diego?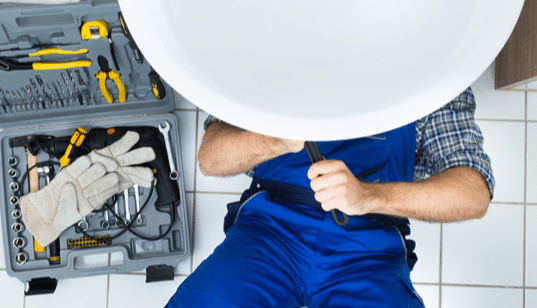 Plumbing issues can cause major disruptions in your daily life, from low water pressure to costly water damage. Knowing the signs of plumbing issues can help you detect problems early and prevent more extensive damage from occurring. Here are some signs that you may have plumbing issues in your home:
Low water pressure can be a sign of a clogged pipe, a leak, or other issues with your plumbing system. If you notice that your water pressure has decreased significantly, it's important to have a professional plumber assess the issue to prevent further damage.
Slow draining in sinks, showers, or bathtubs can indicate a clog in the pipes. While you may be able to clear minor clogs with a plunger or drain cleaner, more extensive clogs may require the assistance of a professional plumber.
Foul odors emanating from your drains or plumbing fixtures can indicate a buildup of sewage or other waste in the pipes. This can be a health hazard and requires immediate attention from a professional plumber.
Water damage can occur from leaks in the plumbing system, such as a leaking pipe or a faulty water heater. Signs of water damage can include discoloration or warping of walls or floors, or the presence of mold or mildew.
Pipes that make loud banging or knocking sounds when you turn on the faucet can indicate that there is a problem with the plumbing system. This can be caused by water hammer, which occurs when the water flow is abruptly stopped, causing a shock wave through the pipes.
If you notice that your water bill has increased significantly, it may be a sign of a leak in the plumbing system. Even small leaks can add up over time and result in higher water bills. A professional plumber can assess your plumbing system and identify any leaks that may be causing the increase in your water bill.

FAQs
How Do I Know If I Have A Plumbing Issue?
There are several signs of plumbing issues to look out for, including low water pressure, slow draining, unpleasant smells, water damage, noisy pipes, and high water bills. If you notice any of these signs, it's important to have a professional plumber assess the issue to prevent further damage.
Can I Fix Plumbing Issues Myself?
While there are some minor plumbing issues that you may be able to fix yourself, such as a clogged drain or a leaky faucet, it's generally recommended to hire a professional plumber for more extensive plumbing issues. A professional plumber has the experience and tools necessary to detect and repair plumbing issues safely and effectively.
How Can I Prevent Plumbing Issues From Occurring?
Regular plumbing maintenance can help prevent plumbing issues from occurring. It's recommended to have your plumbing system maintained at least once a year to detect and repair any potential issues before they become major problems. Additionally, avoiding pouring grease, oil, and other substances down the drain can help prevent clogs and other plumbing issues.
Conclusion
Recognizing the signs of plumbing issues can help prevent more extensive damage and costly repairs. Call 1st Response Plumbers now to speak with the top pipe repair and plumbing professionals.
To find out more about how our professionals can assist with plumbing services in San Diego, CA, give 1st Response Plumber a call right away.
Our Services
Water Leak Detection
Flood Damage
Cleaning Services
Residential
Residential Cleaning
Specials