SAN DIEGO BARRIO LOGAN PLUMBER
Barrio Logan San Diego Plumbers
Reliable Services & Exceptional Craftsmanship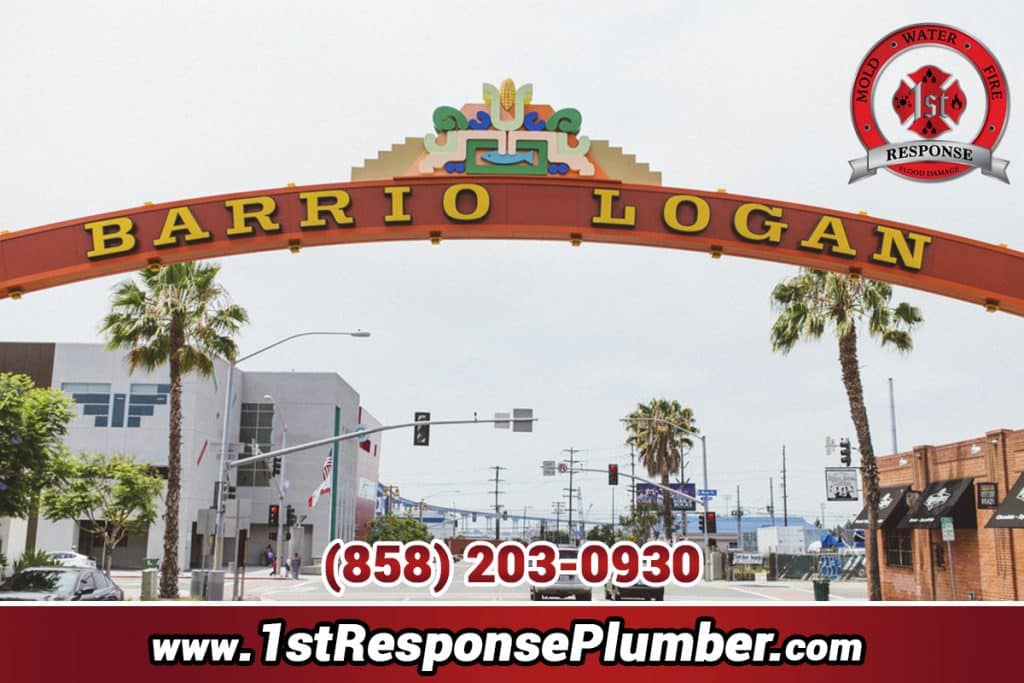 If you are facing plumbing issues at home, allow one of our experienced Barrio Logan plumber to help you out. Whether it be installation or repair work, our Barrio Logan plumbers have years of experience to help you overcome any issue. 
We aren't just servicing the city of San Diego, but most of the areas of San Diego County. With maximum precision and expertise, our Barrio Logan plumbers will meet and exceed all your needs, time and budget. 
Whether it be new plumbing installation or any restoration services, we guarantee high quality work. With years of experience, 1st Response Plumber has been effectively servicing the residential and commercial properties. We are a locally owned and operated business, and are happy to offer you a wide range of services for your convenience. 
No matter what time of the year or day it might be, our team will always be there to help you, especially in case of emergency. Our highly-trained plumbers will help pinpoint the issues and then present you with the solutions. We offer drain maintenance, water mitigation and all other plumbing services that you need at home. 
Our plumbing inspections are top notch and unbeatable. No job is too big or too small for us, and we happily offer guarantee complete satisfaction. So, if you have any emergency plumbing situation at you home in Barrio Logan, you know whom to trust. 
We specialize in: 
Plumbing installations and repairs

Drain cleaning and sewer lining

Sewer camera inspections

Much more…
With our professional and unparalleled services, we will help keep your cost of plumbing low and the quality of work top-notch. Our team is fully certified, insured and trained to carry out all the plumbing jobs. 
To schedule an appointment or receive a free estimate with an exceptional Barrio Logan plumber, please contact us at (858) 203-0930.
About Barrio Logan
Barrio Logan is a neighborhood in south central San Diego, California. It is bordered by the neighborhoods of East Village and Logan Heights to the north, Shelltown and Southcrest to the east, San Diego Bay to the southwest, and National City to the southeast. Interstate 5 forms the northeastern boundary. The Barrio Logan Community Plan Area comprises approximately 1,000 acres, of which slightly more than half is under the jurisdiction of the Port of San Diego or the United States Navy rather than the city of San Diego. The community is subject to the California Coastal Act. Though located near the City's Central core, it has long been considered part of Southeast San Diego by many locals, being directly Southeast of Downtown, and with previous historical records labeling it as part of "Western Southeast San Diego."
Unbeatable Plumbing Repair Services
We know that every home or business owner relies on their plumbing system. But if something goes wrong, it can completely disrupt your routine. Our expert plumbers at 1st Response Plumbing can help you fix your plumbing problems and get you back on track with our highly reliable repair and replacement services. You might be tempted to fix plumbing issues on your own but it is always a smart decision to leave plumbing problems to experienced professionals who will get the job done right the first time.
We can fix a number of plumbing problems which include but are not limited to:
Plumbing Installation & Replacements
If you have any plumbing fixture or a pipe in your home that is beyond repair, our expert plumbers can help you replace it. We are the best plumbing company in San Diego, and we are fully committed to provide you with the highest caliber products at the most affordable prices. We do not compromise the quality of our work. Whenever you find yourself in need of any kind of replacement or a new installation service, simply give us a call, and we will provide you with a complete plumbing solution that fits in your budget. Call us today to get a free of cost plumbing service estimate from one of our top-rated plumbers.