SAN DIEGO LOGAN HEIGHTS PLUMBER
Logan Heights San Diego Plumbers
Reliable Services & Exceptional Craftsmanship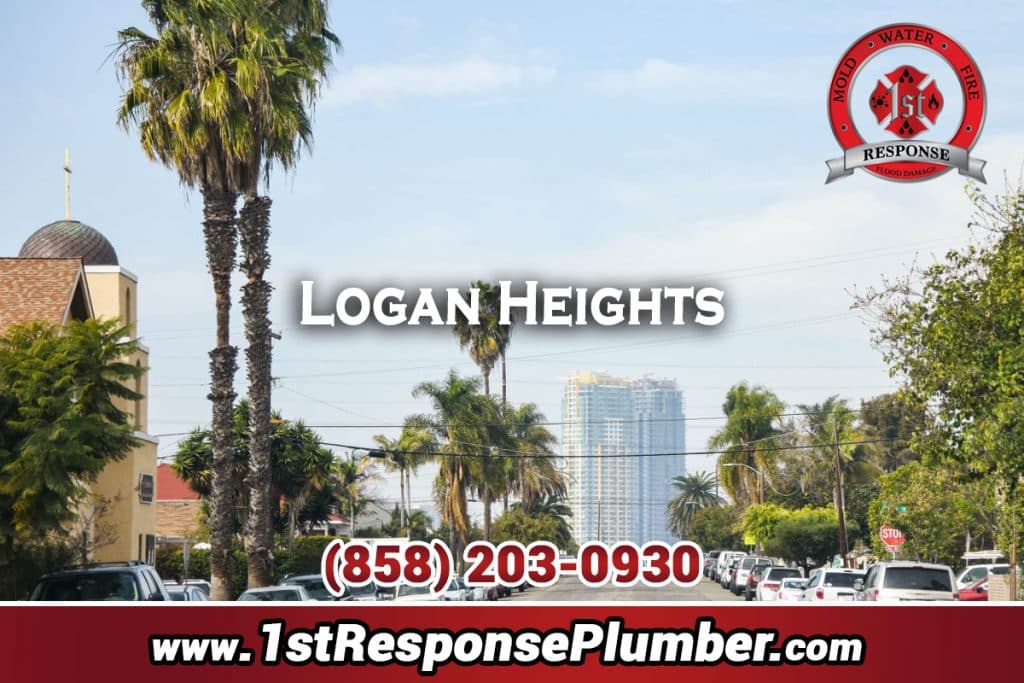 Being the industry leader for years, at 1st Response Plumber, we are always here to serve you with the best Logan Heights plumbers. Our Logan Heights plumbers understand it well as to how much important it is to keep homes and businesses free from all kinds of plumbing problems that arise at unexpected times. 
In the event you are faced with a plumbing problem at home, whether big or small, and you cannot fix it by yourself, be sure to save our contact information as it will prove to be handy at all times. 
Because of this, we always suggest our clientele that it is always a great idea to check for your own appliances on a periodic basis, and if you suspect any problem, get it inspected ASAP by one of our Logan Heights plumbers. 
When you contact us, we will send a trustworthy Logan Heights plumber to your location, who will then inspect, evaluate and provide a reasonable estimate for the plumbing services that are required. 
1st Response Plumber Logan Heights plumber will help you check for leaks throughout your home and also go the extra mile in repairing any immediate problems that you request them to do. In case of an emergency, we are available 24/7, 365 days a year. 
We aren't just limited to repairs, but are happy to offer a variety of different plumbing problem solutions. 
At 1st Response Plumber, we value your time and budget the most, and ensure that we provide you with 100% accurate estimate before starting the work, and none of our Logan Heights plumbers will ever try to upsell you anything. 
To schedule an appointment with one of our plumbers or for more information, call us today at (858) 203-0930.
About Logan Heights
Logan Heights is an urban neighborhood in central San Diego, California. It is bordered by Interstate 5 on the south and west, Interstate 15 on the east, and Imperial Avenue on the north. It is part of the Southeastern Planning Area.
In 1871, Congressman John A. Logan wrote legislation to provide federal land grants and subsidies for a transcontinental railroad ending in San Diego. A street laid in 1881 was named Logan Heights after him, and the name came to be applied to the general area. Plans for a railroad never successfully materialized, and the area was predominantly residential by the start of the 20th century, becoming one of San Diego's oldest communities. Its transformation began in 1910 with the influx of refugees of the Mexican Revolution, who soon became the majority ethnic group. For this reason, the southern part of the original Logan Heights neighborhood came to be called Barrio Logan.
Unbeatable Plumbing Repair Services
We know that every home or business owner relies on their plumbing system. But if something goes wrong, it can completely disrupt your routine. Our expert plumbers at 1st Response Plumbing can help you fix your plumbing problems and get you back on track with our highly reliable repair and replacement services. You might be tempted to fix plumbing issues on your own but it is always a smart decision to leave plumbing problems to experienced professionals who will get the job done right the first time.
We can fix a number of plumbing problems which include but are not limited to:
Plumbing Installation & Replacements
If you have any plumbing fixture or a pipe in your home that is beyond repair, our expert plumbers can help you replace it. We are the best plumbing company in San Diego, and we are fully committed to provide you with the highest caliber products at the most affordable prices. We do not compromise the quality of our work. Whenever you find yourself in need of any kind of replacement or a new installation service, simply give us a call, and we will provide you with a complete plumbing solution that fits in your budget. Call us today to get a free of cost plumbing service estimate from one of our top-rated plumbers.