SAN DIEGO OCEAN CREST PLUMBER
Ocean Crest San Diego Plumbers
Reliable Services & Exceptional Craftsmanship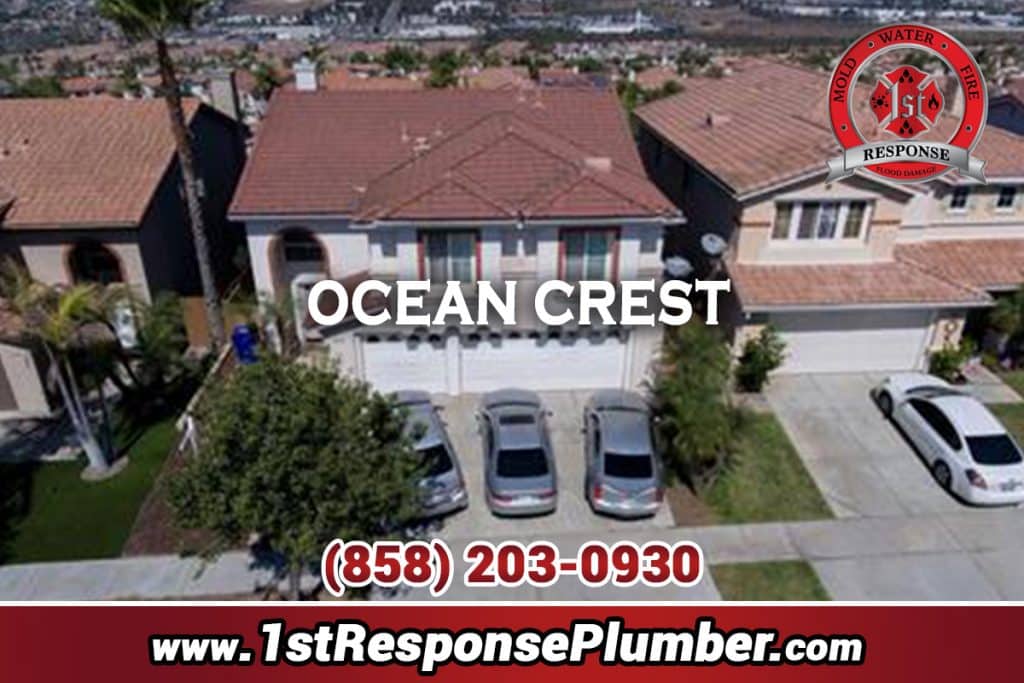 We understand that finding the right type of Ocean Crest San Diego plumber is always a challenging process. With years of industry experience, 1st Response Plumber make it easier for you. We take pride in being one of the most experienced and highly-reputed for offering the highest quality repairs, services, and installations. This has made us the best Ocean Crest plumber.
The plumbers we select at 1st Response Plumber are all highly competitive individuals, and they are not interested in trying to sell you a completely new system. They are only focused on fixing the problem promptly, professionally, and courteously, no matter whether residential or commercial.
As a matter of fact, we only employ the most experienced and professional Ocean Crest plumbers. The ones that bring with them the knowledge to fix the plumbing problems like pipe repairs, clogged drains, plumbing inspections, sewer lining, leak repairs, and any other plumbing service you may need. We also have 24-hour emergency services for your emergency plumbing needs.
Irrespective of the plumbing needs you have, you can put your trust blindly on our Ocean Crest plumbers, and have the confidence to provide you with fast, efficient, and affordable services. To schedule an appointment or receive a free estimate with an exceptional plumber, please contact us at (858) 203-0930.
About Ocean Crest
Ocean Crest is a residential neighborhood located in the Southern section of the San Diego County, California. The place borders the interstate 805 to the west and the California State Route 905 towards the south. It also neighbors the Otay Mesa to the south and east, Otay Mesa West to the West and Chula Vista to the north of it.
As a whole, it is a beautiful place with plenty of scenic views. There are restaurants, bars, coffee shops, malls and many other recreational parks to enjoy great time with your family and friends
Unbeatable Plumbing Repair Services
We know that every home or business owner relies on their plumbing system. But if something goes wrong, it can completely disrupt your routine. Our expert plumbers at 1st Response Plumbing can help you fix your plumbing problems and get you back on track with our highly reliable repair and replacement services. You might be tempted to fix plumbing issues on your own but it is always a smart decision to leave plumbing problems to experienced professionals who will get the job done right the first time.
We can fix a number of plumbing problems which include but are not limited to:
Plumbing Installation & Replacements
If you have any plumbing fixture or a pipe in your home that is beyond repair, our expert plumbers can help you replace it. We are the best plumbing company in San Diego, and we are fully committed to provide you with the highest caliber products at the most affordable prices. We do not compromise the quality of our work. Whenever you find yourself in need of any kind of replacement or a new installation service, simply give us a call, and we will provide you with a complete plumbing solution that fits in your budget. Call us today to get a free of cost plumbing service estimate from one of our top-rated plumbers.