SAN DIEGO PACIFIC HIGHLANDS RANCH PLUMBER
Pacific Highlands Ranch San Diego Plumbers
Reliable Services & Exceptional Craftsmanship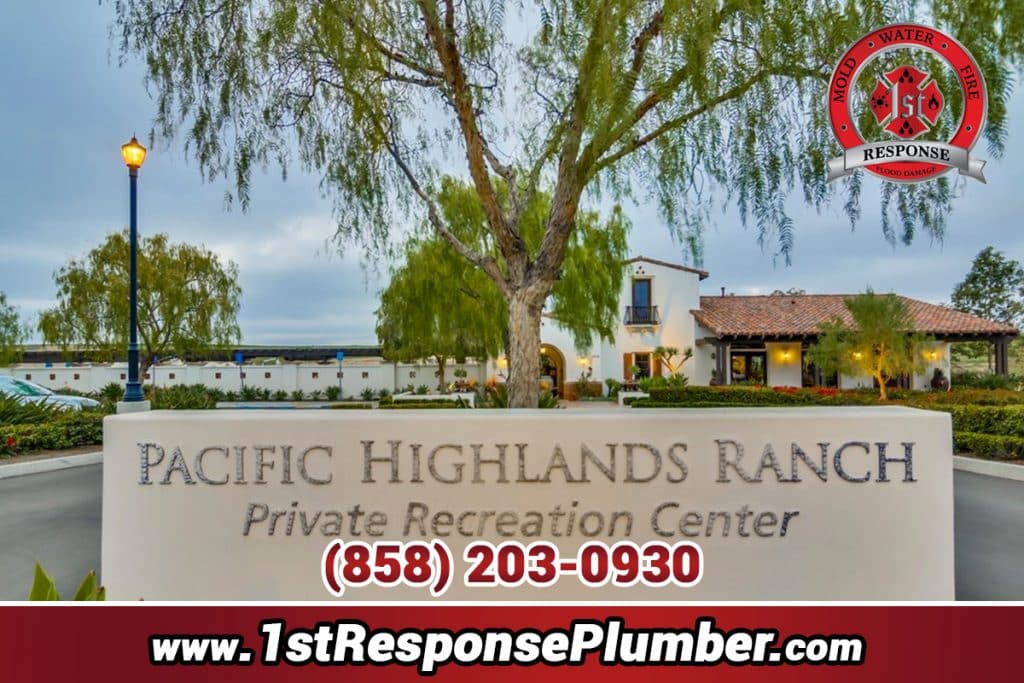 If you are looking for an experienced Pacific Highlands Ranch plumber that provides you with high-quality work at competitive prices, then look for no other than 1st Response Plumber. Both the local residents and businesses have relied on our Pacific Highlands Ranch plumbers for years to handle everything.
At 1st Response Plumber, we offer some of the most skilled technicians, who are not just plumbers, but knowledgeable, talented and professional plumbers.
Whether it is a new installation, maintenance work, or any repair work, we can handle it for you. We will send out an experienced plumber each and every time who will fix your plumbing problems in a timely manner, and get the job done right for you for the very first time.
A pacific Highlands plumber from 1st Response Plumber will not only have the professional experience of the basic plumbing installations and repairs, but also several other plumbing tasks.
Our plumbers are extremely talented, extensively trained, and offer the best drain cleaning, pipe repair, sewer lining, sewer camera inspections, and many other plumbing services at the most affordable rates.
As a locally owned and operated business, we take pride in the quality of our services. To schedule an appointment or receive a free estimate with an exceptional plumber in Pacific Highlands Ranch San Diego, please contact us at (858) 203-0930.
About Pacific Highlands Ranch
Pacific Highlands Ranch is a primarily residential community of 2,652 acres located in northern San Diego, California.
Pacific Highlands Ranch is a part of District 1 which is represented by Councilmember Barbara Bry on the San Diego City Council.
The City of San Diego annexed the land in 1964 to build low-density housing in the area, which was previously known then as Rancho Del Sol.
Rancho Del Sol was largely used for agricultural use prior to suburbanization, as it was largely made up of tomato and strawberry farms, as well as plant nurseries. It was also home to an informal migrant farm camp that was locally known as "Rancho Diablo", where the 800 residents of the settlement worked in the farms and lived off of the land to survive, who later moved east to Torrey Highlands after becoming displaced to make way for the Pacific Highlands Ranch development.
Unbeatable Plumbing Repair Services
We know that every home or business owner relies on their plumbing system. But if something goes wrong, it can completely disrupt your routine. Our expert plumbers at 1st Response Plumbing can help you fix your plumbing problems and get you back on track with our highly reliable repair and replacement services. You might be tempted to fix plumbing issues on your own but it is always a smart decision to leave plumbing problems to experienced professionals who will get the job done right the first time.
We can fix a number of plumbing problems which include but are not limited to:
Plumbing Installation & Replacements
If you have any plumbing fixture or a pipe in your home that is beyond repair, our expert plumbers can help you replace it. We are the best plumbing company in San Diego, and we are fully committed to provide you with the highest caliber products at the most affordable prices. We do not compromise the quality of our work. Whenever you find yourself in need of any kind of replacement or a new installation service, simply give us a call, and we will provide you with a complete plumbing solution that fits in your budget. Call us today to get a free of cost plumbing service estimate from one of our top-rated plumbers.