SAN DIEGO RANCHO SANTA FE PLUMBER
Rancho Santa Fe San Diego Plumbers
Reliable Services & Exceptional Craftsmanship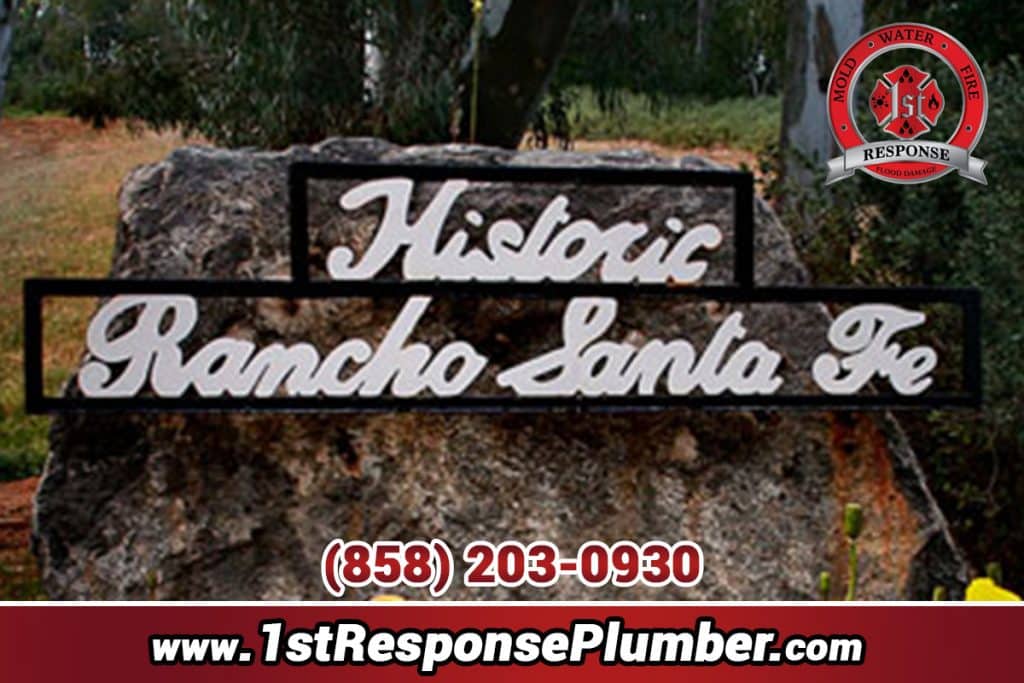 At 1st Response Plumber, we are happy to offer our top-notch Rancho Santa Fe San Diego plumbers to the local homes and businesses. Whether it be installation work or repair, our plumbing team can handle it for you, no matter how big or small.
At 1st Response Plumber, we take pride in being one of the top Rancho Santa Fe plumbers, and we have been providing high-quality plumbing services for the past several years. Our employees are carefully screened to ensure that they meet our company's ethical standards.
The plumbing service we provide are competitively priced, and we ensure value for your money. We offer 24/7, 365 days a year emergency plumbing services.
As a locally owned and operated business, our Rancho Santa Fe plumbers can help you with installation and repair work. They are fully equipped with the latest plumbing equipment to help and detect the plumbing issue at your home or business location.
The expertise of our Rancho Santa Fe plumbers from 1st Response Plumber is beyond your expectations. If you home or office is experiencing any recurring plumbing issues, we can help you with getting it fixed in the least time possible at an affordable price.
At 1st Response Plumber, we are so confident that we guarantee the services we provide. To schedule an appointment with one of our plumbers in Rancho Santa Fe San Diego or for more information, call us today at (858) 203-0930.
About Rancho Santa Fe
Rancho Santa Fe is a census-designated place (CDP) in San Diego County, California, United States, within the San Diego metropolitan area. The population was 3,117 at the 2010 census. The CDP is primarily residential with a few shopping blocks, a middle and elementary school, and several restaurants.
Rancho Santa Fe borders the Fairbanks Ranch gated community to the southeast and Solana Beach to the southwest.
Unbeatable Plumbing Repair Services
We know that every home or business owner relies on their plumbing system. But if something goes wrong, it can completely disrupt your routine. Our expert plumbers at 1st Response Plumbing can help you fix your plumbing problems and get you back on track with our highly reliable repair and replacement services. You might be tempted to fix plumbing issues on your own but it is always a smart decision to leave plumbing problems to experienced professionals who will get the job done right the first time.
We can fix a number of plumbing problems which include but are not limited to:
Plumbing Installation & Replacements
If you have any plumbing fixture or a pipe in your home that is beyond repair, our expert plumbers can help you replace it. We are the best plumbing company in San Diego, and we are fully committed to provide you with the highest caliber products at the most affordable prices. We do not compromise the quality of our work. Whenever you find yourself in need of any kind of replacement or a new installation service, simply give us a call, and we will provide you with a complete plumbing solution that fits in your budget. Call us today to get a free of cost plumbing service estimate from one of our top-rated plumbers.