SAN DIEGO SAN CARLOS PLUMBER
San Carlos San Diego Plumbers
Reliable Services & Exceptional Craftsmanship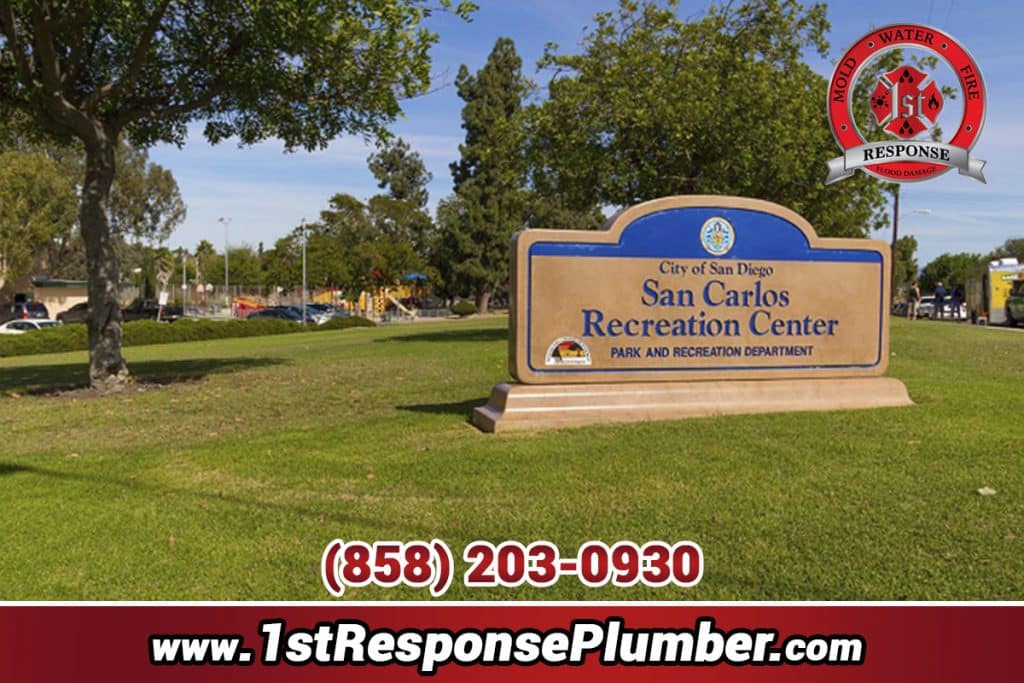 Are you looking for an experienced, skilled and professional? If so, then San Carlos plumber can help you overcome all of your plumbing emergencies and problems. Our team is considered as one of the best in San Diego County, and as a locally owned and operated business for the past several years, we have some of the fastest response, high-quality work and outstanding customer services at the most affordable rates in the industry.
1st Response Plumber takes great pride in employing some of the highly-skilled and experienced plumbers and technicians, who provide unbeatable services to the residents of San Carlos. You can blindly trust us for our work quality. We provide extensive training to our plumbers to ensure that they remain up to date with the latest advancements in the plumbing industry, and are always ready to cope up with any kind of plumbing emergency.
1st Response Plumber offers high-quality residential and commercial plumbing, drain cleaning and related services to the people of San Carlos. Whether you need new installation, repair or maintenance, no job is too big or small for our team. We have skilled San Carlos plumbers, who know it all. 1st Response Plumber has the experience, equipment and the know-how of every type of plumbing job.
We are fully committed to the future of our industry by providing our customers the latest and efficient plumbing solutions at the most cost-effective rates and eco-friendly practices. Next time when you are in need of any kind of plumbing service, you know that you need to choose 1st Response Plumber for your plumbing needs.
To schedule an appointment or receive a free estimate with an exceptional plumber in San Carlos San Diego, please contact us at (858) 203-0930.
About San Carlos
San Carlos is a neighborhood in the eastern area of San Diego, California. It borders the neighborhoods of Del Cerro, Tierrasanta, and Allied Gardens, the city of La Mesa, and Mission Trails Regional Park. The neighborhood extends to Cowles Mountain at the north.
San Carlos is geographically defined largely by its proximity to Mission Trails Regional Park and to the man-made reservoir Lake Murray. The area consists primarily of single-family homes.
Unbeatable Plumbing Repair Services
We know that every home or business owner relies on their plumbing system. But if something goes wrong, it can completely disrupt your routine. Our expert plumbers at 1st Response Plumbing can help you fix your plumbing problems and get you back on track with our highly reliable repair and replacement services. You might be tempted to fix plumbing issues on your own but it is always a smart decision to leave plumbing problems to experienced professionals who will get the job done right the first time.
We can fix a number of plumbing problems which include but are not limited to:
Plumbing Installation & Replacements
If you have any plumbing fixture or a pipe in your home that is beyond repair, our expert plumbers can help you replace it. We are the best plumbing company in San Diego, and we are fully committed to provide you with the highest caliber products at the most affordable prices. We do not compromise the quality of our work. Whenever you find yourself in need of any kind of replacement or a new installation service, simply give us a call, and we will provide you with a complete plumbing solution that fits in your budget. Call us today to get a free of cost plumbing service estimate from one of our top-rated plumbers.