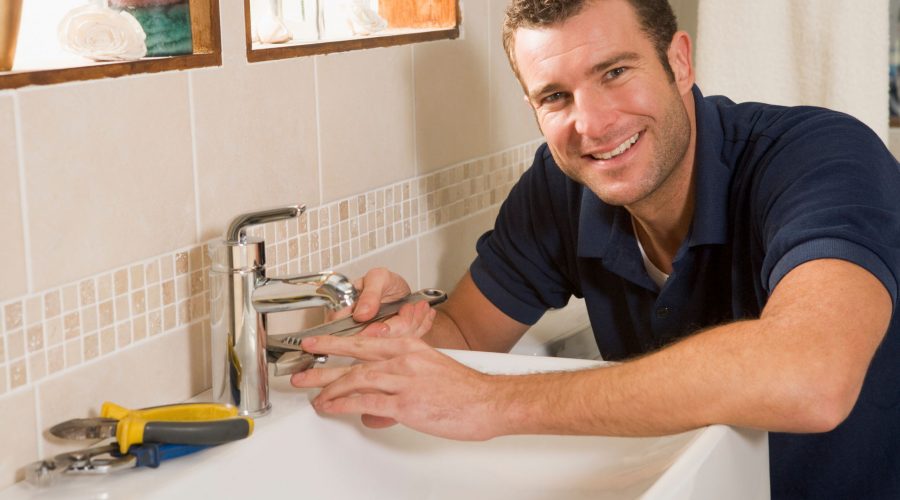 The COVID-19 pandemic is still ongoing despite the recent news of cities and states plans to return to normal. Many people are staying home for a lot longer than they are used to as a result. Get a valuable learning opportunity during the stay-at-home summer by getting to know more about your home.
We have a list of DIY tips for homeowners who are interested in learning some basic plumbing.
Learn about your water main
The main access point for all of the water in your home is appropriately named the water main. Most homes will have it located in the basement near the water heater.
In the event of a leak or a pipe burst, shutting off the water main should be a priority.
Deal with clogged drains responsibly
At some point in every home owner's life, there will be a clogged drain to deal with. Over time hair that falls out during showers builds up and leads to clogging. Maybe it's not your shower, but your sink starts clogging for some reason.
A drain snake or similar tools should be your first instinct, rather than the unclogging chemicals. Those products can be harmful to your plumbing infrastructure. In a lot of cases, a simple drain snake will do the job well.
Care for your toilet
You use it every day so it would be catastrophic to let anything bad happen to it. For starters, don't flush debris that can get stuck in the pipes such as baby wipes or paper towels. It's also better to have a plunger and not need it, then need it and not have one.
However, making sure your toilet is in tip-top shape is another set of checks. A running toilet indicates you might be due for a component replacement. It might not be visible to you, but it could also be a small leak in your toilet. There are ways to check it by putting a trivial amount of food coloring in the toilet tank and then later checking the toilet bowl: if there's color, there's a leak.
Call First Response Plumber for an inspection
Preventative maintenance saves you money and headaches. You can get preventative maintenance when you hire us to do a plumbing inspection. Even if you think a problem might be DIY, it is not always the case.
Calling us for an inspection is an important first step to keeping your plumbing problems in check. Preventing them by getting inspections is critical for all homeowners.
Before we visit your homes for cleaning or plumbing emergencies or repairs, we consider you should be fully informed about the security and health measures we are taking during these challenging times:
We revised our cleaning and disinfecting policies in order to fully respect the CDC's new rules and recommendations.
We regularly sanitize our offices, trucks, and tools, focusing on high-contact and high-traffic areas.
We equipped all our service vehicles with cleaning dispensing units to disinfect the work areas.
We constantly train and inform our employees, especially the technicians that enter your homes, on the best and latest health practices amid the COVID-19 outbreak.
While in the field, our employees know they should clean their hands often, wear masks and gloves, cover their shoes, avoid close contact, including handshaking with clients – please take it as a gesture of care!
Reach us 24 hours, 7 days a week at (858) 203-0930.