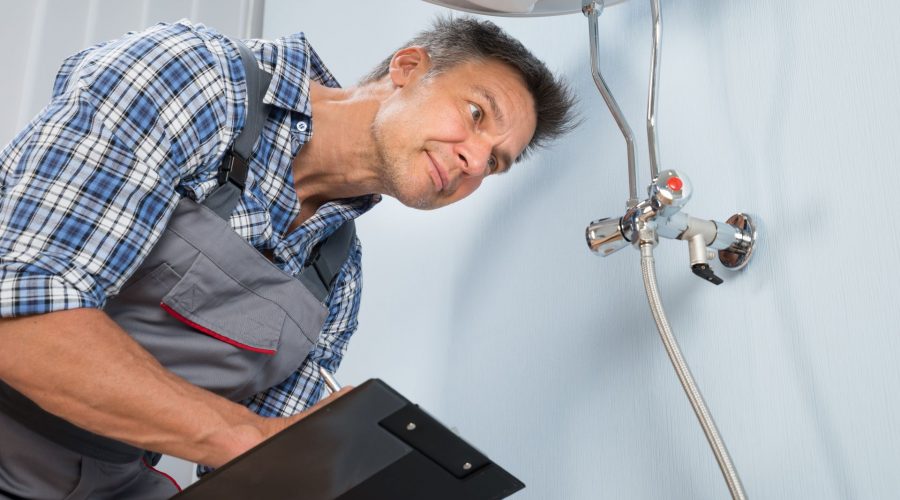 Most of the time, a professional plumbing inspection is performed when buying or selling a property. However, as a responsible homeowner or business owner, you should schedule a professional plumbing inspection at least once per year, and prevent costly emergency plumbing services.
In order to avoid superficial plumbing inspections, use this checklist of things to expect from a professional plumber:
Examination of all fixtures
A professional inspection will include checking for leaking faucets, showerheads, or for water pressure problems that could lead to leaking fixtures. First Response Plumber professionals will examine all toilets, bathtubs, showers, sinks, outside spigots, but also hot and cold water supply fixtures.
Inspect all supply and drain lines
Professional plumbers will physically check all pipes that are in the open. When inspecting underground pipes or lines behind walls, at First Response Plumber, we use a plumbing video camera. Our aim is to look for deterioration, cracks, breakages, or corrosion.
Full check of the sewer system
Using a camera, the sewer lines should also be checked for blockages, clogs, leaks, or damages.
Investigation of hot water heater
The inspection will focus on the shutoff and pressure relief valves, and the flue pipe for gas heaters. It should also include a check for water leaks, unusual noises or if it's the case, monoxide leaks.
Flood damage prevention
The professional inspection will also cover the examination of the sump pump and the backwater valve. Both protect your property from flooding and should be maintained in prime condition.
Examination of the appliances
Dishwashers, washing machines, and refrigerators with water dispensers will be on the inspection list. Connection faults to your plumbing system can result in water damage and flooding.
The main goal of a professional plumbing inspection is the early detection of plumbing issues. After the inspection, First Response Plumber professionals will present to you the results and make cost-effective recommendations for solving all of the most pressing problems.
Schedule a full professional plumbing inspection today at (858) 203-0930.