How To Fix A Leaking Shower Pan In San Diego?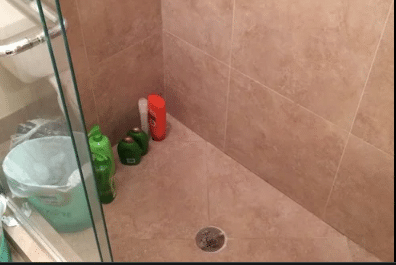 Plumbing leaks can be a real pain, and a shower pan leak is no exception. But don't despair – there are ways to fix it! There are a few things to consider before starting any repair job, like the type of leak, the size of the hole, and whether you need to replace the entire pan. But once you know what you're dealing with, fixing a leaking shower pan is easy!
Check The Perimeter Seal
The first place to check for leaks is the perimeter seal. This is the strip of silicone or caulking that goes around the edge of the shower pan. If this seal is damaged, it can allow water to seep through and cause a leak.
Check The Drain
Another common cause of leaks is a damaged or loose drain. Over time, the bolts that hold the drain in place can loosen, allowing water to escape. It's also possible for the drain itself to crack or break, which will also cause a leak.
Check The Tile
If your shower pan is tiled, then tiles can also be a source of leaks. Cracked or loose tiles can allow water to seep through, so check for any damage and repair or replace as necessary.
Check The Walls
If your shower pan is built into a shower stall, then the walls may be the source of the leak. Inspect the walls for any cracks or holes, and repair as necessary.
Replace The Pan
In some cases, it may be necessary to replace the entire shower pan. This is usually only necessary if there is major damage, such as a large hole or crack. If you do need to replace the pan, make sure to get one that is made of waterproof material and properly sealed.
Apply Sealant
If you have a small leak, you may be able to fix it by simply applying some waterproof sealant. This can be done with a caulking gun and some silicone sealant. Simply apply the sealant around the perimeter of the hole or crack, making sure to smooth it out so that it forms a tight seal.
Use Epoxy
For larger leaks, you may need to use epoxy putty. This is a two-part compound that can be used to fill larger holes and cracks. Simply mix the putty according to the instructions and then apply it to the leaky area.
Install A Drain Cover
If your drain is leaking, you may be able to fix it by simply installing a drain cover. This will provide an extra layer of protection against leaks. There are many different types of drain covers available, so be sure to choose one that is specifically designed for showers.
Use Plumber's Putty
If you have a small leak around the drain, you may be able to fix it with plumber's putty. This is a thick, paste-like substance that can be used to fill in small gaps and cracks. Simply apply the putty around the perimeter of the drain and then tighten the bolts to secure it in place.
Conclusion
There are a number of ways to fix a leaking shower pan, depending on the size and severity of the leak. In most cases, a simple sealant or epoxy putty will suffice. For more information, contact 1st Response Plumber at (858) 203-0930.