[et_pb_section fb_built="1″ disabled_on="off|off|off" _builder_version="3.19.15″ background_color="#ffffff" use_background_color_gradient="on" background_color_gradient_start="rgba(255,255,255,0.86)" background_color_gradient_end="rgba(255,255,255,0.94)" background_color_gradient_overlays_image="on" custom_padding="0||0||false|false" global_module="7130″ fb_built="1″ _i="0″ _address="0″][/et_pb_section][et_pb_section fb_built="1″ fullwidth="on" custom_padding_last_edited="off|phone" _builder_version="3.0.69″ global_module="7132″ fb_built="1″ _i="1″ _address="1″][et_pb_fullwidth_menu menu_id="2″ submenu_direction="downwards" fullwidth_menu="off" active_link_color="#e02b20″ dropdown_menu_bg_color="#0c71c3″ dropdown_menu_line_color="#e02b20″ mobile_menu_bg_color="#0c71c3″ module_class="menuTop" _builder_version="3.19.15″ menu_font="|700||on|||||" menu_text_color="#ffffff" menu_font_size="17px" background_color="#0c71c3″ use_background_color_gradient="on" background_color_gradient_end="#000000″ text_orientation="center" background_layout="dark" _i="0″ _address="1.0″][/et_pb_fullwidth_menu][/et_pb_section][et_pb_section fb_built="1″ _builder_version="3.22″ use_background_color_gradient="on" background_color_gradient_start="rgba(0,0,0,0.52)" background_color_gradient_end="rgba(0,0,0,0.45)" background_color_gradient_overlays_image="on" background_image="https://www.1stresponseplumber.com/wp-content/uploads/2019/04/Water-Leak-Detection-Specialist-1.jpg" custom_padding="109px|0px|107px|0px|false|false" fb_built="1″ _i="2″ _address="2″][et_pb_row _builder_version="3.25″ _i="0″ _address="2.0″][et_pb_column type="4_4″ _builder_version="3.25″ custom_padding="|||" _i="0″ _address="2.0.0″ custom_padding__hover="|||"][et_pb_text _builder_version="3.27.4″ text_font="||||||||" text_font_size="53px" header_font="||||||||" header_font_size="70px" header_text_shadow_style="preset2″ _i="0″ _address="2.0.0.0″]
Water Line Repair and Replacement
[/et_pb_text][/et_pb_column][/et_pb_row][/et_pb_section][et_pb_section fb_built="1″ module_id="stickybar" _builder_version="3.22″ background_color="#0c71c3″ use_background_color_gradient="on" background_color_gradient_end="#000000″ custom_padding="5px||7px||false|false" fb_built="1″ _i="3″ _address="3″][et_pb_row _builder_version="3.25″ background_size="initial" background_position="top_left" background_repeat="repeat" custom_padding="1px||0px||false|false" _i="0″ _address="3.0″ column_structure="2_3,1_3″][et_pb_column type="2_3″ module_class="freeQuote" _builder_version="3.25″ background_position="top_left" custom_padding="|||" custom_padding_last_edited="off|phone" _i="0″ _address="3.0.0″ custom_padding__hover="|||"][et_pb_text module_class="et_pb_animation_left et-animated et-waypoint" _builder_version="3.27.4″ text_font="|700|||||||" text_font_size="36px" text_line_height="1.1em" text_orientation="center" background_layout="dark" module_alignment="center" custom_margin="3px|||" custom_margin_last_edited="on|desktop" text_font_size_phone="24″ text_font_size_last_edited="on|phone" _i="0″ _address="3.0.0.0″]
24 HOUR EMERGENCY PLUMBERS
[/et_pb_text][/et_pb_column][et_pb_column type="1_3″ _builder_version="3.25″ background_position="top_left" custom_padding="|||" _i="1″ _address="3.0.1″ custom_padding__hover="|||"][et_pb_button button_url="tel:18588051275″ button_text="CALL US NOW" button_alignment="center" module_class="ButtonHeader et_pb_animation_right et-animated et-waypoint" _builder_version="3.19.15″ custom_button="on" button_text_size="24px" button_bg_color="#e02b20″ button_border_width="2px" button_font="||||||||" button_use_icon="off" background_layout="dark" custom_css_main_element="width: 100%;" button_letter_spacing_hover="0″ button_bg_color_hover="#aa1103″ button_text_size__hover_enabled="off" button_one_text_size__hover_enabled="off" button_two_text_size__hover_enabled="off" button_text_color__hover_enabled="off" button_one_text_color__hover_enabled="off" button_two_text_color__hover_enabled="off" button_border_width__hover_enabled="off" button_one_border_width__hover_enabled="off" button_two_border_width__hover_enabled="off" button_border_color__hover_enabled="off" button_one_border_color__hover_enabled="off" button_two_border_color__hover_enabled="off" button_border_radius__hover_enabled="off" button_one_border_radius__hover_enabled="off" button_two_border_radius__hover_enabled="off" button_letter_spacing__hover_enabled="on" button_letter_spacing__hover="0″ button_one_letter_spacing__hover_enabled="off" button_two_letter_spacing__hover_enabled="off" button_bg_color__hover_enabled="on" button_bg_color__hover="#aa1103″ button_one_bg_color__hover_enabled="off" button_two_bg_color__hover_enabled="off" _i="0″ _address="3.0.1.0″][/et_pb_button][/et_pb_column][/et_pb_row][/et_pb_section][et_pb_section fb_built="1″ _builder_version="3.22″ use_background_color_gradient="on" background_color_gradient_start="rgba(255,255,255,0.89)" background_color_gradient_end="rgba(255,255,255,0.9)" background_color_gradient_overlays_image="on" custom_padding="11px||47px||false|false" fb_built="1″ _i="4″ _address="4″][et_pb_row _builder_version="3.25″ custom_padding="27.0781px|0px|10px|0px|false|false" _i="0″ _address="4.0″][et_pb_column type="4_4″ _builder_version="3.25″ custom_padding="|||" _i="0″ _address="4.0.0″ custom_padding__hover="|||"][et_pb_text _builder_version="3.27.4″ _i="0″ _address="4.0.0.0″]
Save yourself from the worst nightmare of damage to your main water line with our emergency water line repair and replacement services in San Diego
[/et_pb_text][/et_pb_column][/et_pb_row][et_pb_row use_custom_gutter="on" gutter_width="2″ custom_padding_last_edited="on|phone" module_class=" et_pb_row_fullwidth" _builder_version="3.25″ background_color="#ffffff" background_size="initial" background_position="top_left" background_repeat="repeat" width="94%" width_tablet="80%" width_last_edited="on|desktop" max_width="94%" max_width_tablet="80%" max_width_last_edited="on|desktop" custom_padding="17px|0px|0|0px|false|false" custom_padding_phone="0px|||" make_fullwidth="on" _i="1″ _address="4.1″ column_structure="1_2,1_2″][et_pb_column type="1_2″ _builder_version="3.25″ background_position="top_left" custom_padding="|||" _i="0″ _address="4.1.0″ custom_padding__hover="|||"][et_pb_cta title="Coupon #1″ button_url="tel:18588051275″ button_text="GET COUPON" _builder_version="3.19.15″ header_level="h3″ header_font="||||||||" header_font_size="32px" background_color="#000000″ use_background_color_gradient="on" background_color_gradient_end="#000000″ custom_button="on" button_bg_color="#e02b20″ button_border_width="5px" button_font="||||||||" module_alignment="center" border_width_all="6px" border_color_all="#e02b20″ border_style_all="dashed" _i="0″ _address="4.1.0.0″]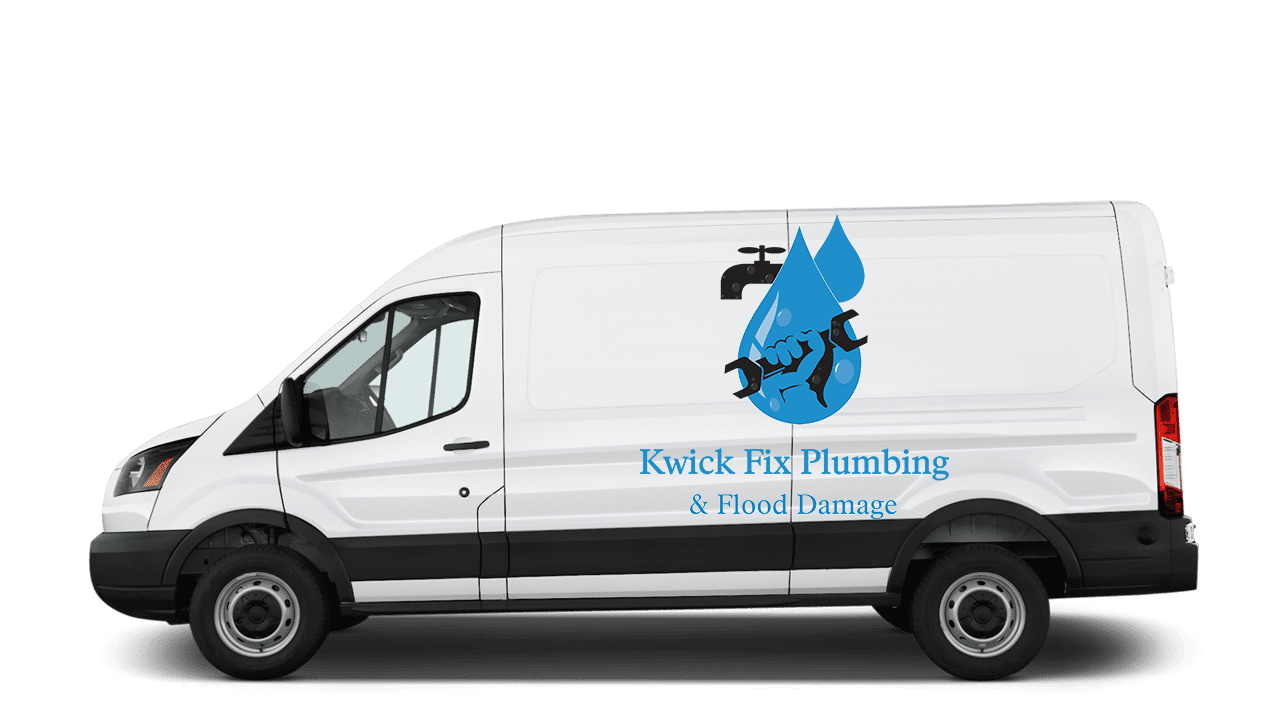 [/et_pb_cta][et_pb_text module_class="et_pb_animation_right et-animated et-waypoint" _builder_version="3.27.4″ _i="1″ _address="4.1.0.1″]
Water Line Repair and Replacement Experts in San Diego
First Response Flood Damage and Plumbing Plumbing provides quick, efficient and professional water line repair and replacement services in San Diego and surrounding areas. When you notice any damage to your water line due to corrosion or any other reason, don't delay its repair; otherwise, you may end up paying hefty sums for extensive water line repairs.
Using our state-of-the-art tools, knowledge, expertise, and experience, we make your water line repair and replacement an easy and quick task. Our professional plumbers with their years of experience can fix any water line problem with minimal disturbance to your routine life.  
Avoid Extensive Water Damage with Expert Water Line Repair Services
Broken or damaged water lines are usually not on the priority list of most property owners until it turns into a significant emergency, causing extensive water damage. With the help of First Response Flood Damage and Plumbing Plumbing, you can avoid these expensive costs.
If you notice or feel any problems with your water line, quickly give us a call, and our trained and licensed plumbers will reach you in the quickest possible time. We thoroughly inspect your water line to find the damage and its extent.
[/et_pb_text][/et_pb_column][et_pb_column type="1_2″ _builder_version="3.25″ background_position="top_left" custom_padding="|||" _i="1″ _address="4.1.1″ custom_padding__hover="|||"][et_pb_image src="https://www.1stresponseplumber.com/wp-content/uploads/2019/04/Water-Lines-repair-1.jpg" align="center" align_tablet="center" align_last_edited="on|desktop" _builder_version="3.23″ _i="0″ _address="4.1.1.0″][/et_pb_image][et_pb_text _builder_version="3.27.4″ _i="1″ _address="4.1.1.1″]
With the use of the latest sewer camera inspection, we can get a precise and firsthand view of the problem. After detection, our experts fix it swiftly before it gets worse, saving you time and money.  
Signs Your Water Line Needs Replacement
Restriction of water or low pressure

Flooding in some parts of your property

Whistling or banging noises from water pipes

Unusually high water bills
These signs indicate that you may need water line replacement. At First Response Flood Damage and Plumbing Plumbing, we use the latest method of water line replacement in San Diego without the need for digging. Through our fast and efficient process, your water line is replaced with a reliable, secure and durable new water line that lasts for ages.
Give us a call for your water line emergency and we will respond in record time!
[/et_pb_text][/et_pb_column][/et_pb_row][/et_pb_section][et_pb_section fb_built="1″ _builder_version="3.29.3″][et_pb_row _builder_version="3.29.3″ _i="0″ _address="0″][et_pb_column type="4_4″ _builder_version="3.29.3″ _i="0″ _address="0.0″][et_pb_text _builder_version="3.29.3″ _i="0″ _address="0.0.0″]
Contact Kiwck Fix Plumbing San Diego
[/et_pb_text][et_pb_code _builder_version="3.29.3″ _i="1″ _address="0.0.1″]
[/et_pb_code][/et_pb_column][/et_pb_row][/et_pb_section][et_pb_section fb_built="1″ module_id="stickybar" _builder_version="3.22″ background_color="#0c71c3″ use_background_color_gradient="on" background_color_gradient_end="#000000″ custom_padding="5px||7px||false|false" fb_built="1″ _i="5″ _address="5″][et_pb_row _builder_version="3.25″ background_size="initial" background_position="top_left" background_repeat="repeat" custom_padding="0px||0px|" _i="0″ _address="5.0″ column_structure="2_3,1_3″][et_pb_column type="2_3″ module_class="freeQuote" _builder_version="3.25″ background_position="top_left" custom_padding="|||" custom_padding_last_edited="off|phone" _i="0″ _address="5.0.0″ custom_padding__hover="|||"][et_pb_text module_class="et_pb_animation_left et-animated et-waypoint" _builder_version="3.27.4″ text_font="|700|||||||" text_font_size="36px" text_line_height="1.1em" text_orientation="center" background_layout="dark" module_alignment="center" custom_margin="3px|||" custom_margin_last_edited="on|desktop" text_font_size_phone="24″ text_font_size_last_edited="on|phone" _i="0″ _address="5.0.0.0″]
24 HOUR EMERGENCY PLUMBERS
[/et_pb_text][/et_pb_column][et_pb_column type="1_3″ _builder_version="3.25″ background_position="top_left" custom_padding="|||" _i="1″ _address="5.0.1″ custom_padding__hover="|||"][et_pb_button button_url="tel:18588051275″ button_text="CALL US NOW" button_alignment="center" module_class="ButtonHeader et_pb_animation_right et-animated et-waypoint" _builder_version="3.19.15″ custom_button="on" button_text_size="24px" button_bg_color="#e02b20″ button_border_width="2px" button_font="||||||||" button_use_icon="off" background_layout="dark" custom_css_main_element="width: 100%;" button_letter_spacing_hover="0″ button_bg_color_hover="#aa1103″ button_text_size__hover_enabled="off" button_one_text_size__hover_enabled="off" button_two_text_size__hover_enabled="off" button_text_color__hover_enabled="off" button_one_text_color__hover_enabled="off" button_two_text_color__hover_enabled="off" button_border_width__hover_enabled="off" button_one_border_width__hover_enabled="off" button_two_border_width__hover_enabled="off" button_border_color__hover_enabled="off" button_one_border_color__hover_enabled="off" button_two_border_color__hover_enabled="off" button_border_radius__hover_enabled="off" button_one_border_radius__hover_enabled="off" button_two_border_radius__hover_enabled="off" button_letter_spacing__hover_enabled="on" button_letter_spacing__hover="0″ button_one_letter_spacing__hover_enabled="off" button_two_letter_spacing__hover_enabled="off" button_bg_color__hover_enabled="on" button_bg_color__hover="#aa1103″ button_one_bg_color__hover_enabled="off" button_two_bg_color__hover_enabled="off" _i="0″ _address="5.0.1.0″][/et_pb_button][/et_pb_column][/et_pb_row][/et_pb_section][et_pb_section fb_built="1″ specialty="on" background_position_1="top_left" background_position_2="top_left" background_position_3="top_left" background_repeat_1="no-repeat" background_repeat_2="no-repeat" background_repeat_3="no-repeat" module_class_2="footer_column_2″ _builder_version="3.19.15″ background_color="rgba(0,33,73,0.81)" custom_padding="28px|0px|0|0px|false|false" global_module="7145″ fb_built="1″ _i="14″ _address="14″][et_pb_column type="1_4″ _builder_version="3.25″ custom_padding="|||" _i="0″ _address="6.0″ custom_padding__hover="|||"][et_pb_text module_class="Title_line Title_line_white" _builder_version="3.29.3″ text_orientation="center" background_layout="dark" module_alignment="center" border_style="solid" _i="0″ _address="6.0.0″]
About us
[/et_pb_text][et_pb_text _builder_version="3.27.4″ _i="1″ _address="6.0.1″]
Contractors License #:
1035005
[/et_pb_text][et_pb_image src="https://www.1stresponseplumber.com/wp-content/uploads/2019/03/247-emergency-1.png" align_tablet="center" align_last_edited="on|desktop" _builder_version="3.23″ _i="2″ _address="6.0.2″][/et_pb_image][/et_pb_column][et_pb_column type="1_2″ specialty_columns="2″ _builder_version="3.25″ custom_padding="|||" _i="1″ _address="6.1″ custom_padding__hover="|||"][et_pb_row_inner admin_label="Row" _builder_version="3.25″ _i="0″ _address="6.1.0″][et_pb_column_inner saved_specialty_column_type="1_2″ _builder_version="3.25″ custom_padding="|||" _i="0″ _address="6.1.0.0″ custom_padding__hover="|||"][et_pb_text module_class="Title_line Title_line_white" _builder_version="3.29.3″ text_orientation="center" background_layout="dark" module_alignment="center" border_style="solid" _i="0″ _address="6.1.0.0.0″]
Service Locations
[/et_pb_text][/et_pb_column_inner][/et_pb_row_inner][et_pb_row_inner _builder_version="3.25″ _i="1″ _address="6.1.1″][et_pb_column_inner saved_specialty_column_type="1_2″ _builder_version="3.25″ custom_padding="|||" _i="0″ _address="6.1.1.0″ custom_padding__hover="|||"][et_pb_text _builder_version="3.29.3″ _i="0″ _address="6.1.1.0.0″]
SAN DIEGO COUNTY, CHULA VISTA, NORTH PARK, SPRING VALLEY, NATIONAL CITY, SAN DIEGO, MIRA MAR, POWAY, LA JOLLA, RANCHO
[/et_pb_text][/et_pb_column_inner][/et_pb_row_inner][/et_pb_column][et_pb_column type="1_4″ _builder_version="3.25″ custom_padding="|||" _i="2″ _address="6.2″ custom_padding__hover="|||"][et_pb_text module_class="Title_line Title_line_white" _builder_version="3.29.3″ text_orientation="center" background_layout="dark" module_alignment="center" border_style="solid" _i="0″ _address="6.2.0″]
Contact us
[/et_pb_text][et_pb_blurb use_icon="on" font_icon="%%236%%" icon_color="#ffffff" icon_placement="left" use_icon_font_size="on" icon_font_size="20px" _builder_version="3.29.3″ background_layout="dark" custom_margin="||5%|" animation="off" border_style="solid" _i="1″ _address="6.2.1″]
First Response Flood Damage & Plumbing
170 Mace #A9 Chula Vista, CA 91911
[/et_pb_blurb][et_pb_blurb use_icon="on" font_icon="%%264%%" icon_color="#ffffff" icon_placement="left" use_icon_font_size="on" icon_font_size="20px" _builder_version="3.29.3″ background_layout="dark" custom_margin="||5%|" animation="off" border_style="solid" _i="2″ _address="6.2.2″]