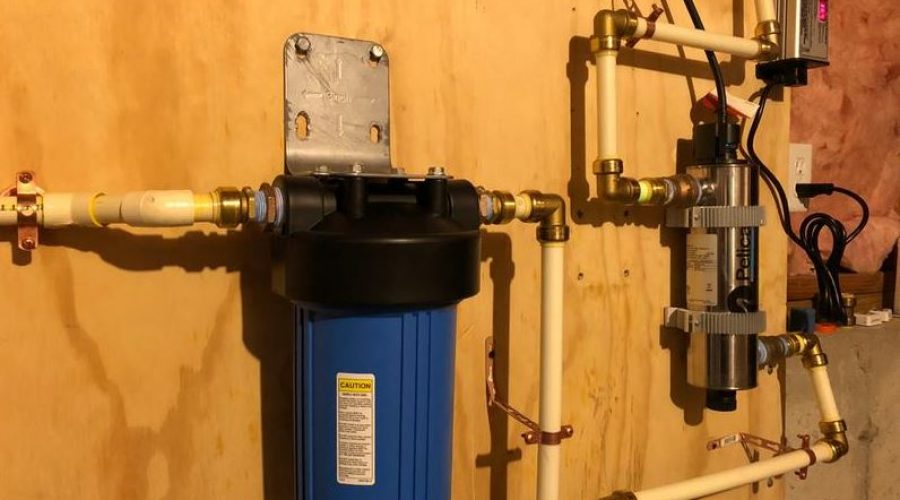 UV Water Purifiers In San Diego, CA
With the increase in water-borne disease, water contamination is severely damaging for health. Although city water treatment is doing its best to provide clean water, it's not fair to take health risks. Regular tap has a concentrated amount of bacteria dissolved in it. These bacteria are powerful enough to make you sick. If you don't want to put your health at risk, then an ultraviolet water purifier is your best defense against these water bacteria. In San Diego, CA, 1st Response Plumber are the best service providers for installing UV and water treatment systems. Either you need help with the installation or servicing of your UV water purifier; 1st Response Plumber will provide the Best Plumbers In San Diego CA. All you need is to call them to get the required assistance according to your need.
We Install And Service All Kinds Of UV Water Purifiers
For the installation of UV purifiers, you need to find someone you can rely on. Installation of UV purifier requires focus and expertise. Handling it with carelessness has multiple implications. It can stop UV from working or can impact the whole plumbing system of the building.
Intensive use of pesticides and industrial waste contaminate underground water with different kinds of hard and heavy metals. This impure water is also the source of several types of dangerous bacteria.
 Our recommendation is to acquire the services of 1st Response Plumber for installation or replacement of water systems. Their expert technicians will help you with your needs, either you want to install a new UV water purifier or replace the old water system at your house.
Keep Preventive Maintenance For Your Water Purifier In Mind
Keeping a check on the UV purifier can reduce the risk of developing a problem to a significant level. If a UV purifier doesn't get regular maintenance, it is much likely to have inefficient performance. It's a good move to hire a professional for the maintenance of your water system.
If your UV purifier is not performing according to your expectations or needs schedule maintenance, contact us today for an appointment with our technician. 1st Response Plumber provides an extended range of installation and maintenance services throughout San Diego, CA.
Trust Us With Your Repair Needs
Even with regular maintenance, the UV water purifier can develop some malfunctioning at some point. When this happens, it's essential to have a professional to take care of it. The faster you have the system running again, the better it will be. You can always call us at(858) 203-0930 or fill out the contact details on our website so we can get in touch with you. We have high regard for value, authenticity, and provide the Best Plumbers In San Diego CA. If you ever encounter a plumbing related issue and need an expert's opinion, then we're just a call away—Trust 1st Response Plumber for all of your plumbing needs.