Expert Water Heater Installation & Repair Chula Vista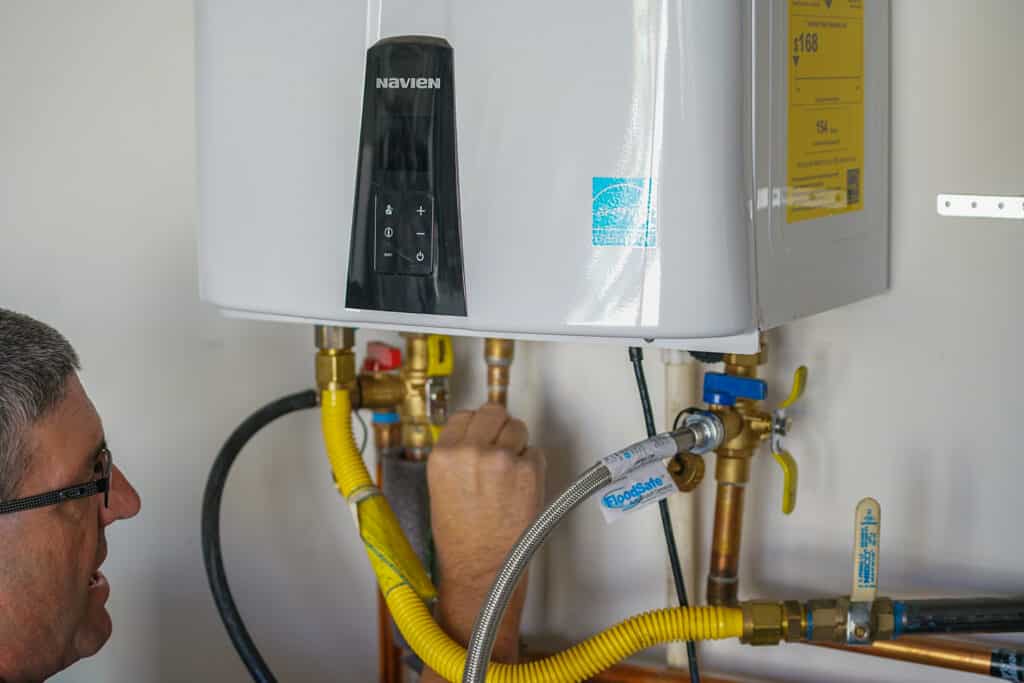 Water heaters have become one of the basic necessities in our modern lifestyle. Due to this, the water heaters are now installed in almost every home. If you have a water heater that is no longer functional, you need to get in touch with a Water Heater Chula Vista professional right away. In order to identify if you need a water heater replacement, we have compiled some of the basic signs to look out for: 
Old age: If the water heater in your home has been used for more than 10-15 years, it is definitely the time to invest in a newer model. Almost all water heaters have a life expectancy of almost 15 years. If your unit is near to that age or has crossed it, do not repair it and get a new one instead.
Rusty Water:

If you come across hot rusty water in your home, chances are it is due to some problems in your water heater. This is also one of the most common signs to replace your water heater.

Strange noises

: If you hear your water heater struggling to function and make rumbling noises, it is highly likely that this is caused due to buildup of sediment in the unit. It also may be an indication of a water leak so make sure you have a professional come in for inspection. 

No hot water:

This is the most basic sign of a water heater problem. If you cannot find any hot water in your home, it is definitely time to get a new one. 
Water Heater Repair and Maintenance
Not all dysfunctional water heater requires replacement. If you have basic problems with your water, then it just only requires repair. 1st Response Plumber will provide you with the best expert service that you need. We have highly trained professionals capable of repairing any make and model. We will also make sure that we provide you with an estimate before starting our repair so you can know in advance. 
Hot Water Heater Replacement in Chula Vista
At 1st Response Plumber, we provide the best available service in Chula Vista. We are known for providing a high quality red carpet for every customer. Our technicians will start their work on time, be honest about the parts that need replacement, and will also confirm if the existing unit is beyond repair and it is time to buy a new unit. 
If you think it's time for us to come in for a Water Heater Chula Vista CA inspection, call us now at (858) 203-0930 to schedule your appointment. We guarantee that one of our professionals will show up at the exact requested time and help you with every water heater problem you have.