SAN DIEGO CLAIREMONT PLUMBER
Clairemont San Diego Plumbers
Reliable Services & Exceptional Craftsmanship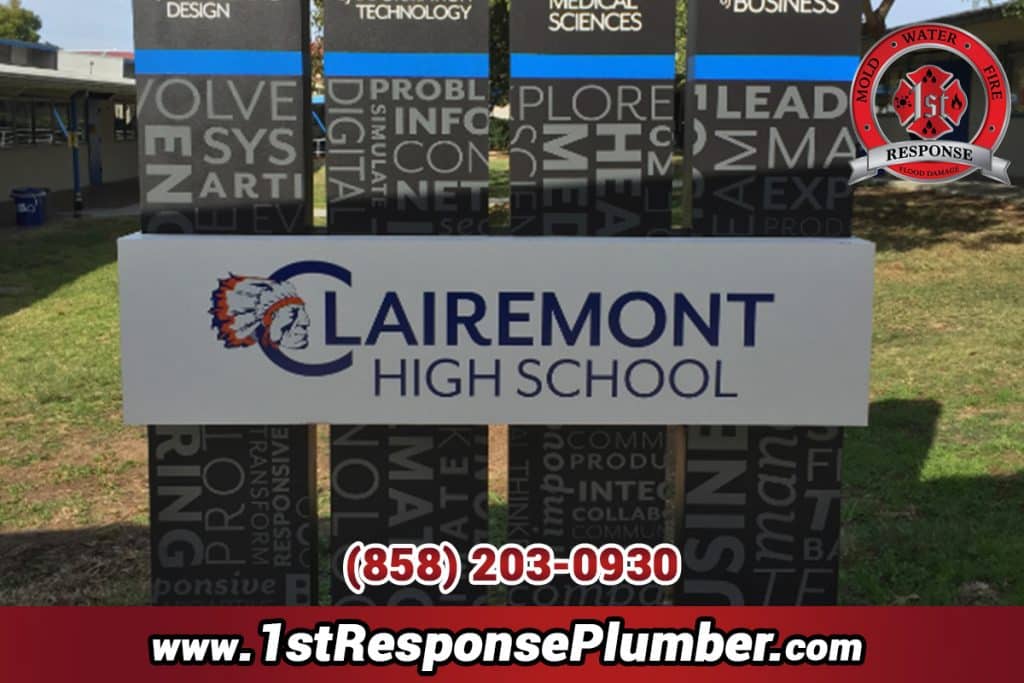 Are you looking for an experienced Clairemont Plumber? If yes, then look for no other than 1st Response Plumber. We are a locally owned and operated business that you can trust. We have been in the plumbing business for years, and our Clairemont plumbers can help you with any kind of repair or installation, whether big or small. 
If you are experiencing any plumbing issue, we can definitely help you out. We have some of the most knowledgeable customer service representatives who are glad to help you out by sending one of our plumbers directly to your home or business location and provide you with a free of cost estimate for our service. 
To provide you with the best and most accurate service, majority of our estimates have been specifically outfitted as per your individual needs, and are also able to accurately assess your plumbing issues. Furthermore, we have plenty of service trucks, meaning that we have multiple Clairemont plumbers who can address your plumbing emergency needs. 
Though we always prefer viewing the problem in person to allow our Clairemont plumber to provide you with the most extensive and accurate estimate, still our experienced plumbers can provide you with a fairly accurate estimate on the phone. 
To schedule an appointment with one of our plumbers or for more information, call us today at (858) 203-0930.
About Clairemont
Clairemont (or Clairemont Mesa) is a community within the city of San Diego, California, United States. It has a population of about 81,600 residents and an area of roughly 13.3 square miles (34 km2). Clairemont Mesa is bordered by Interstate 805 on the east, Interstate 5 to the west, State Route 52 to the north, and the community of Linda Vista to the south. The community of Clairemont Mesa can be subdivided into the neighborhoods of North Clairemont, Bay Ho, Clairemont Mesa East, Clairemont Mesa West, and Bay Park
Unbeatable Plumbing Repair Services
We know that every home or business owner relies on their plumbing system. But if something goes wrong, it can completely disrupt your routine. Our expert plumbers at 1st Response Plumbing can help you fix your plumbing problems and get you back on track with our highly reliable repair and replacement services. You might be tempted to fix plumbing issues on your own but it is always a smart decision to leave plumbing problems to experienced professionals who will get the job done right the first time.
We can fix a number of plumbing problems which include but are not limited to:
Plumbing Installation & Replacements
If you have any plumbing fixture or a pipe in your home that is beyond repair, our expert plumbers can help you replace it. We are the best plumbing company in San Diego, and we are fully committed to provide you with the highest caliber products at the most affordable prices. We do not compromise the quality of our work. Whenever you find yourself in need of any kind of replacement or a new installation service, simply give us a call, and we will provide you with a complete plumbing solution that fits in your budget. Call us today to get a free of cost plumbing service estimate from one of our top-rated plumbers.