SAN DIEGO LA PLAYA PLUMBER
La Playa San Diego Plumbers
Reliable Services & Exceptional Craftsmanship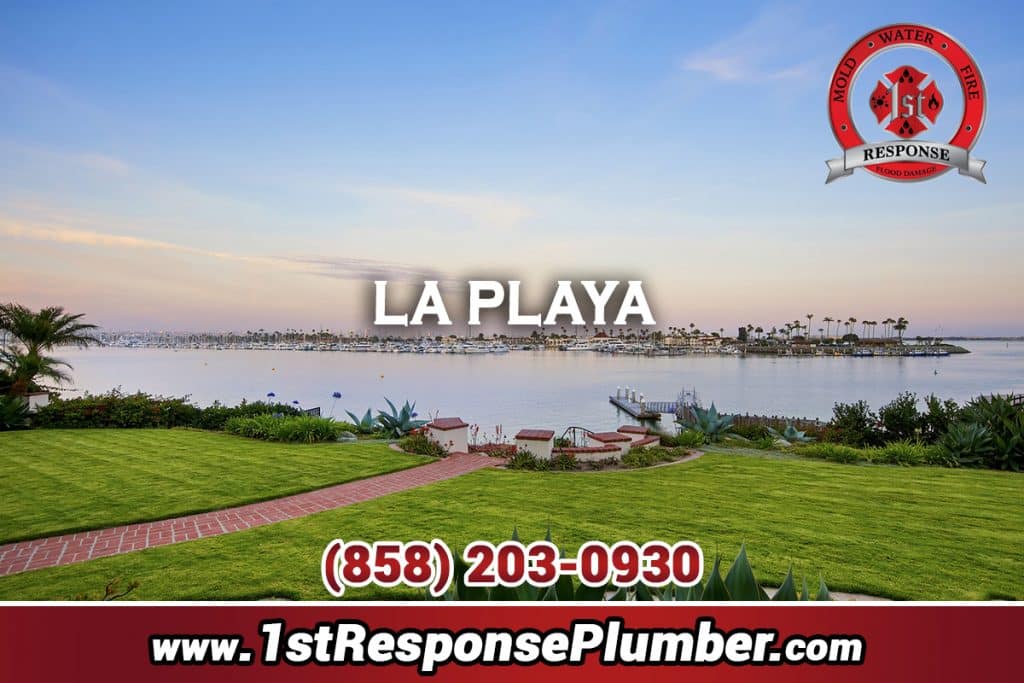 With years of experience in the plumbing industry, 1st Response Plumber is the leading La Playa plumber. Our plumbers guarantee superior service at a very affordable price, and for decades we have served the community. There is no plumbing job that is too big or small for our team or something that cannot fix for you. 
Whatever you are looking for in a La Playa plumber, 1st Response Plumber can deliver it to your location. We believe in providing our customers with excellent services and support. We take pride in providing you with the highest-quality work, and complete the task as per your satisfaction. 
People always come to our company for all of their plumbing needs and concerns. Every customer, whether big or small gets the same level of dedication to the quality of the service, and this is the reason as to why we are the leader in the industry. 
If you are looking for La Playa plumber and finding it a challenging task for yourself, then 1st Response Plumber is the company that help you out today. We are a locally owned and operated business with years of professional experience. 
To schedule an appointment or receive a free estimate with an exceptional La Playa plumber, please contact us at (858) 203-0930.
About La Playa
La Playa (Spanish for "the beach") is a bayfront neighborhood in the Point Loma community of San Diego, California. It is bordered by the San Diego Bay on the east, Naval Base Point Loma on the south, the Wooded Area neighborhood to the west and Point Loma Village/Roseville-Fleetridge to the north. It lies across a channel from Shelter Island.
The original area known as La Playa played an important role in the early history of San Diego. The first European to set foot in what is now California, Juan Rodriguez Cabrillo, came ashore in 1542 at La Playa, probably at a small rocky peninsula called Ballast Point. When a permanent European settlement was established a few miles inland in 1769, La Playa served as the town's "harbor", actually an anchorage where cargo was loaded and unloaded via small boats. Goods were then transported to the settlement by land over the historic La Playa Trail, the oldest European trail on the West Coast. The anchorage at La Playa continued to serve as San Diego's main port until the establishment of New Town (current downtown) in the 1870s.
Unbeatable Plumbing Repair Services
We know that every home or business owner relies on their plumbing system. But if something goes wrong, it can completely disrupt your routine. Our expert plumbers at 1st Response Plumbing can help you fix your plumbing problems and get you back on track with our highly reliable repair and replacement services. You might be tempted to fix plumbing issues on your own but it is always a smart decision to leave plumbing problems to experienced professionals who will get the job done right the first time.
We can fix a number of plumbing problems which include but are not limited to:
Plumbing Installation & Replacements
If you have any plumbing fixture or a pipe in your home that is beyond repair, our expert plumbers can help you replace it. We are the best plumbing company in San Diego, and we are fully committed to provide you with the highest caliber products at the most affordable prices. We do not compromise the quality of our work. Whenever you find yourself in need of any kind of replacement or a new installation service, simply give us a call, and we will provide you with a complete plumbing solution that fits in your budget. Call us today to get a free of cost plumbing service estimate from one of our top-rated plumbers.