Lomita San Diego Plumbers
Reliable Services & Exceptional Craftsmanship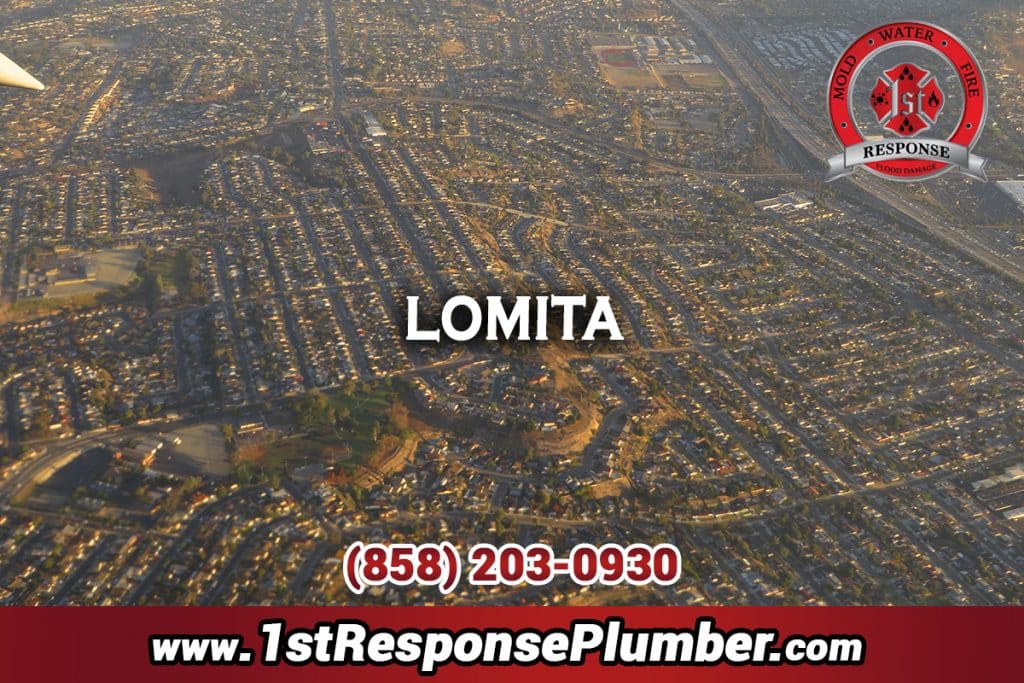 If you are in need of an experienced Lomita San Diego plumber, then look no further than 1st Response Plumber. Regardless of your plumbing need, the professional crew at 1st Response Plumber can fix the issue quickly and within your budget. Our expert Lomita plumbers have just the right tools and know how to install and repair any plumbing issue, including backflow preventers, toilets, sinks, gas leaks, slab leaks and much more.
At 1st Response Plumber, our Lomita plumbers understand that plumbing emergencies rarely happen during typical business hours. That is why we are on-call 24 hours a day, 7 days a week to respond to your emergency calls and provide immediate service.
When you call 1st Response Plumber, a Lomita plumber with the technical skills to get the job done will be dispatched to your residence or business to assist you in the most efficient manner possible. We will never try to oversell our services or talk you into something that you don't really need. We are professional plumbers, not salespeople. The staff at 1st Response Plumber has been serving the plumbing needs of local residents, and we look forward to working with you as well.
If your plumbing need is not an emergency, feel free to call us for a free estimate in advance for the services you need. We are happy to take the time to provide an explanation of the dozens of plumbing services we offer, along with the approximate cost of each. 1st Response Plumber is a family-owned business, and we like to think of our customers as family also. We will always treat you in the same ethical manner that we would expect to be treated ourselves.
To schedule an appointment or receive a free estimate with an exceptional plumber in Lomita San Diego, please contact us at (858) 203-0930.
About Lomita
Lomita, also known as Lomita Village, is an urban neighborhood in the southeastern area of San Diego, California. It is bounded by Meadowbrook Drive to the west, Skyline Drive to the south, Cardiff Street to the east, and Jamacha Road to the north. Neighboring communities are Encanto, Paradise Hills, the city of Lemon Grove and the unincorporated community of Spring Valley. Major thoroughfares in the neighborhood include San Vicente Street and Worthington Avenue. The neighborhood is part of the Skyline-Paradise Hills Community Planning Area.
Unbeatable Plumbing Repair Services
We know that every home or business owner relies on their plumbing system. But if something goes wrong, it can completely disrupt your routine. Our expert plumbers at 1st Response Plumbing can help you fix your plumbing problems and get you back on track with our highly reliable repair and replacement services. You might be tempted to fix plumbing issues on your own but it is always a smart decision to leave plumbing problems to experienced professionals who will get the job done right the first time.
We can fix a number of plumbing problems which include but are not limited to:
Plumbing Installation & Replacements
If you have any plumbing fixture or a pipe in your home that is beyond repair, our expert plumbers can help you replace it. We are the best plumbing company in San Diego, and we are fully committed to provide you with the highest caliber products at the most affordable prices. We do not compromise the quality of our work. Whenever you find yourself in need of any kind of replacement or a new installation service, simply give us a call, and we will provide you with a complete plumbing solution that fits in your budget. Call us today to get a free of cost plumbing service estimate from one of our top-rated plumbers.