SAN DIEGO MISSION VALLEY PLUMBER
Mission Valley San Diego Plumbers
Reliable Services & Exceptional Craftsmanship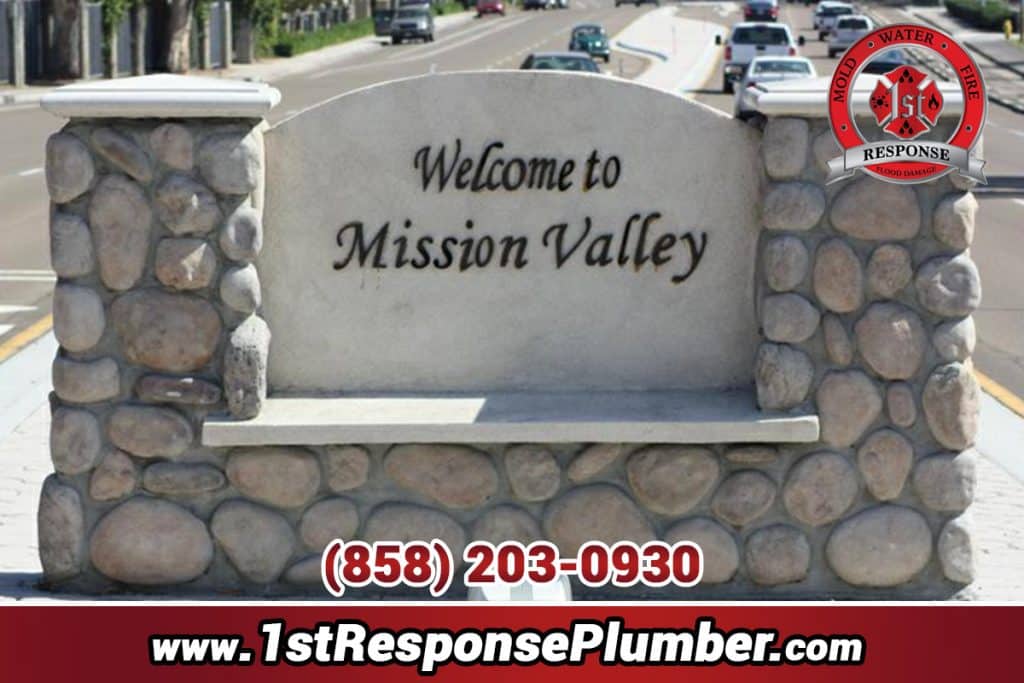 If you are faced with extremely annoying plumbing issues, then our Mission Valley plumbers can help you out and take care of your problems quickly and efficiently. At 1st Response Plumber, the plumbers we have not only arrive promptly but also come equipped with the right tools to get the job done in a reasonable time. 
We have been providing the locals with some of the most comprehensive plumbing services at some of the most market competitive prices since the past several years, and our customers love us for that. 
Whether it be a new toilet, sink, shower, a plumbing repair and more, the expert Mission Valley plumbers at 1st Response Plumber can get the job done for you with ease. 
Irrespective of the fact as to what type of plumbing repair you need, our Mission Valley plumber will thoroughly asses you current situation and ensure that he has the tools that are required to get the job done right first time. 
Before we start the job, we will provide you with free written estimates and professional recommendations on the brand, size and style of the plumbing fixture that will best fit your home and budget. 
If you need you drain snaked, we will get it done in the best way and ensure that all the debris is cleared from the drain so you no longer have to deal with any clogs. 
IN case there is an ongoing clog problem, one of the plumbers from 1st Response Plumber will arrive at your location with a sewer camera to find the actual cause of the problem and fix it for you once and for all. 
The Mission Valley plumber at 1st Response Plumber is extensively trained, highly skilled and professionals. We provide the most market competitive rates so that we can work with your personal budget for all kinds of installation and repair services. We will never begin any of the work without obtaining your consent first. 
To schedule an appointment with one of our plumbers or for more information, call us today at (858) 203-0930.
About Mission Valley
Mission Valley is a wide river valley trending east-west in San Diego, California, United States, through which the San Diego River flows to the Pacific Ocean. For planning purposes the city of San Diego divides it into two neighborhoods: Mission Valley East and Mission Valley West.
Mission Valley was the site of the first Spanish settlement in California, established in 1769.
Mission Valley currently serves as an important shopping and entertainment center for San Diego. Several condominiums and apartments can also be found in the area.
Unbeatable Plumbing Repair Services
We know that every home or business owner relies on their plumbing system. But if something goes wrong, it can completely disrupt your routine. Our expert plumbers at 1st Response Plumbing can help you fix your plumbing problems and get you back on track with our highly reliable repair and replacement services. You might be tempted to fix plumbing issues on your own but it is always a smart decision to leave plumbing problems to experienced professionals who will get the job done right the first time.
We can fix a number of plumbing problems which include but are not limited to:
Plumbing Installation & Replacements
If you have any plumbing fixture or a pipe in your home that is beyond repair, our expert plumbers can help you replace it. We are the best plumbing company in San Diego, and we are fully committed to provide you with the highest caliber products at the most affordable prices. We do not compromise the quality of our work. Whenever you find yourself in need of any kind of replacement or a new installation service, simply give us a call, and we will provide you with a complete plumbing solution that fits in your budget. Call us today to get a free of cost plumbing service estimate from one of our top-rated plumbers.