SAN DIEGO OTAY RANCH PLUMBER
Otay Ranch San Diego Plumbers
Reliable Services & Exceptional Craftsmanship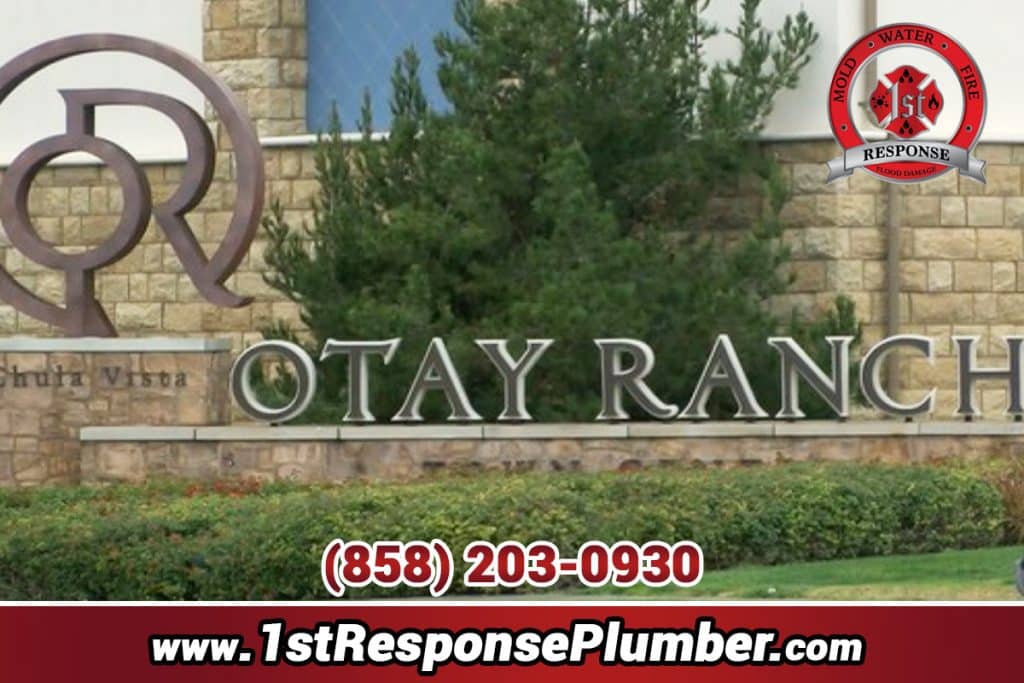 There is no doubt that plumbing is a tricky job and this is the reason why you should be employing only the most professional plumbers. At 1st Response Plumber, we provide low prices than most of the talented Otay Ranch plumbers.
Our Otay Ranch plumber is not contracted, but employees of 1st Response Plumber. Whenever you call us for any plumbing services, whether it be repair or installation, and you will get a professional technician from us who holds the same work ethic and standards that you would otherwise expect from 1st Response Plumber.
An Otay Ranch plumber employed by 1st Response Plumber offers some of the highest quality services on all kinds of plumbing jobs, no matter how big or small. We proudly serve both commercial and residential clients. Our services include inspections, installations, and repairs of all types of plumbing jobs.
Our Otay Ranch plumber can install, offer maintenance, and repair some of the complex plumbing fixtures.
1st Response Plumber also provides high-quality plumbing services at the lowest prices in the market. We are a locally owned and operated business in Otay Ranch, and we only employ the best plumbers at our company.
To schedule an appointment or receive a free estimate with an exceptional plumber in Otay Ranch San Diego, please contact us at (858) 203-0930.
About Otay Ranch
The Otay Ranch Preserve (Preserve) is a hard-line preserve and includes over 11,000 acres to be set-aside as mitigation for impacts to sensitive resources resulting from Otay Ranch development that will occur both within the County of San Diego (County) and the City of Chula Vista (City). The Preserve has been designed and will be managed specifically for protection and enhancement of multiple species present on Otay Ranch. These dedicated conservation lands will also serve to connect large areas of open space through a series of wildlife corridors, including connections between regional open spaces such as Otay Reservoir and San Miguel Mountain. The 11,000+ acre Otay Ranch Preserve will be included in the MSCP Subregional Preserve.
Unbeatable Plumbing Repair Services
We know that every home or business owner relies on their plumbing system. But if something goes wrong, it can completely disrupt your routine. Our expert plumbers at 1st Response Plumbing can help you fix your plumbing problems and get you back on track with our highly reliable repair and replacement services. You might be tempted to fix plumbing issues on your own but it is always a smart decision to leave plumbing problems to experienced professionals who will get the job done right the first time.
We can fix a number of plumbing problems which include but are not limited to:
Plumbing Installation & Replacements
If you have any plumbing fixture or a pipe in your home that is beyond repair, our expert plumbers can help you replace it. We are the best plumbing company in San Diego, and we are fully committed to provide you with the highest caliber products at the most affordable prices. We do not compromise the quality of our work. Whenever you find yourself in need of any kind of replacement or a new installation service, simply give us a call, and we will provide you with a complete plumbing solution that fits in your budget. Call us today to get a free of cost plumbing service estimate from one of our top-rated plumbers.