SAN DIEGO POINT LOMA HEIGHTS PLUMBER
Point Loma Heights San Diego Plumbers
Reliable Services & Exceptional Craftsmanship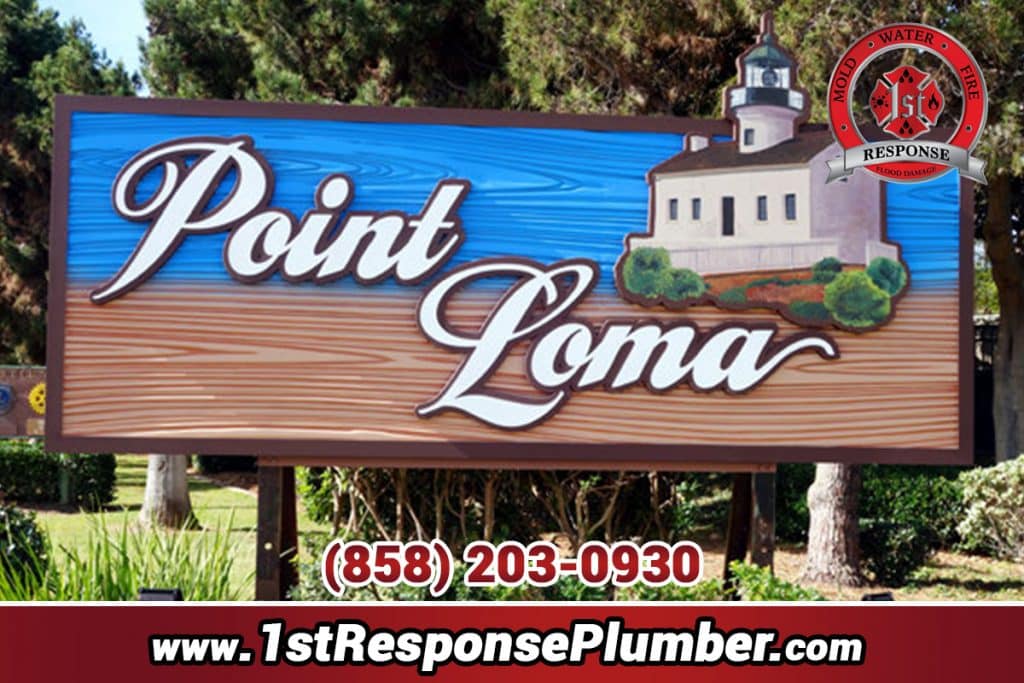 Are you in need of an experienced Point Loma Heights plumber? Someone who provides you with high-quality work at market competitive pricing? If so, then look no further than 1st Response Plumber. We help the residential and commercial clients in Point Loma who have relied on us for plumbing installations, repairs and maintenance.
At 1st Response Plumber, we provide our clients with skilled technicians who have the knowledge, talent and professional attitude. A Point Loma plumber from 1st Response Plumber not only has the experience of basic installations and repairs, but also several other plumbing tasks.
We will send an experienced plumber to your location who will fix your plumbing problem in a very timely fashion, no matter how big or small the problem might be.
Our plumbers are highly trained and experienced in all kind of plumbing tasks, and they will never push you into buying any add-ons. We are a locally owned and operated business and take pride in the quality of our services that we provide.
With 1st Response Plumber, you can rest assure that your plumbing issue will be fixed in a timely fashion. To schedule an appointment or receive a free estimate with an exceptional plumber, please contact us at (858) 203-0930.
About Point Loma Heights
Point Loma Heights is a neighborhood in Point Loma, San Diego, California. It is bounded by Froude Street on the west, Point Loma Avenue and Chatsworth Boulevard on the south, Nimitz Boulevard on the east and Midway Drive and the San Diego River on the north. Neighboring communities are Ocean Beach to the west, Sunset Cliffs and Roseville-Fleetridge to the south, Loma Portal to the east, and Midway and Mission Bay Park to the north.
Major thoroughfares within the neighborhood include Catalina and Nimitz Boulevards, Narragansett Avenue, and Voltaire Street.
The neighborhood is largely residential, with older single-family housing neighboring Ocean Beach and along the Catalina Boulevard corridor, and multi-family housing in the northern part of the neighborhood. Commercial districts are along West Point Loma Boulevard and Voltaire Street. The community planning document for the broader Point Loma community divides Point Loma Heights into several subdivisions: Loma Palisades, Loma Alta, Point Loma Highlands, and Ocean Beach Highlands.
Unbeatable Plumbing Repair Services
We know that every home or business owner relies on their plumbing system. But if something goes wrong, it can completely disrupt your routine. Our expert plumbers at 1st Response Plumbing can help you fix your plumbing problems and get you back on track with our highly reliable repair and replacement services. You might be tempted to fix plumbing issues on your own but it is always a smart decision to leave plumbing problems to experienced professionals who will get the job done right the first time.
We can fix a number of plumbing problems which include but are not limited to:
Plumbing Installation & Replacements
If you have any plumbing fixture or a pipe in your home that is beyond repair, our expert plumbers can help you replace it. We are the best plumbing company in San Diego, and we are fully committed to provide you with the highest caliber products at the most affordable prices. We do not compromise the quality of our work. Whenever you find yourself in need of any kind of replacement or a new installation service, simply give us a call, and we will provide you with a complete plumbing solution that fits in your budget. Call us today to get a free of cost plumbing service estimate from one of our top-rated plumbers.