utc San Diego Plumbers
Reliable Services & Exceptional Craftsmanship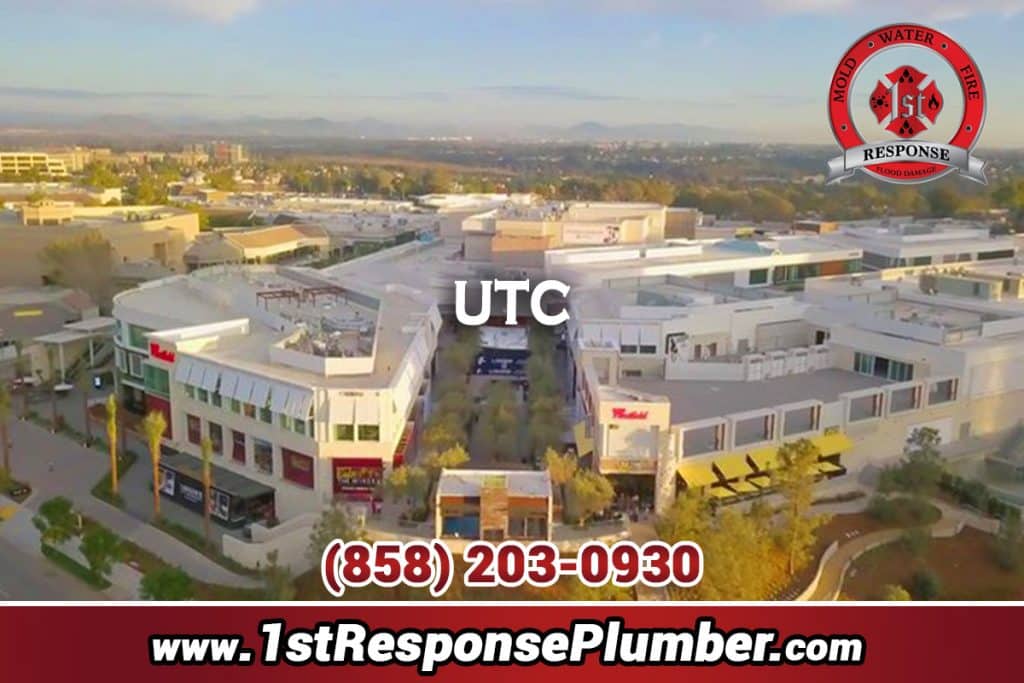 Being one of the larges UTC plumbers, and providing cost-effective plumbing solutions to the people of UTC, 1st Response Plumber takes pride in providing excellent service and competitive pricing to both the residential and commercial clients.
Whenever you request an estimate from 1st Response Plumber, we will send out a knowledgeable and experienced UTC plumber, who knows how to fix your plumbing problem and what it would take to quickly and efficiently fix it.
With years of experience and providing high-quality services, we have several success stories and thousands of satisfied customers. As a whole, our goal is to maintain a solid reputation of trustworthiness with our clients, and because of this, we hire the only technicians who meet or exceed our highest standards for both the skills and work ethic.
As a locally owned and operated business, we focus on highest ethical principles and ensure that all of our employees hold the same standards as well. You can expect that our UTC plumber is experienced, qualified and fully capable of getting the job done in a timely manner. Above all, our goal is to ensure that you receive the best plumbing services.
We are pleased to provide excellent plumbing services, some of which includes the following:
Plumbing installation and repair work
Sewer lining
Sewer camera inspection
Slab leak detection and repair
Drain cleaning and pipe repair
Much more…
Our convenient online scheduling call service for plumbing issues gives you immediate access to our support staff. You can contact us anytime or email us with your problems and queries. We are available 24/7 to help you get rid of your plumbing problems, and promise to respond back to you as soon as possible.
To schedule an appointment or receive a free estimate with an exceptional UTC San Diego plumber, please contact us at (858) 203-0930.
About UTC
UTC Home to many of the world's biggest trailblazers in the biotech, high tech and telecom sectors, University Town Center is home base for inspired innovators and industry-leading research facilities. Take advantage of your proximity to UCSD, Scripps Research, and Birch Aquarium—and as the gateway to the beautiful North County coastline, UTC offers quick access to the villages of La Jolla and Del Mar.
Unbeatable Plumbing Repair Services
We know that every home or business owner relies on their plumbing system. But if something goes wrong, it can completely disrupt your routine. Our expert plumbers at 1st Response Plumbing can help you fix your plumbing problems and get you back on track with our highly reliable repair and replacement services. You might be tempted to fix plumbing issues on your own but it is always a smart decision to leave plumbing problems to experienced professionals who will get the job done right the first time.
We can fix a number of plumbing problems which include but are not limited to:
Plumbing Installation & Replacements
If you have any plumbing fixture or a pipe in your home that is beyond repair, our expert plumbers can help you replace it. We are the best plumbing company in San Diego, and we are fully committed to provide you with the highest caliber products at the most affordable prices. We do not compromise the quality of our work. Whenever you find yourself in need of any kind of replacement or a new installation service, simply give us a call, and we will provide you with a complete plumbing solution that fits in your budget. Call us today to get a free of cost plumbing service estimate from one of our top-rated plumbers.